Gustav Khun
The MIT Press
2019 | 296pp | £20
ISBN: 9780262039468
Buy this book from Amazon.co.uk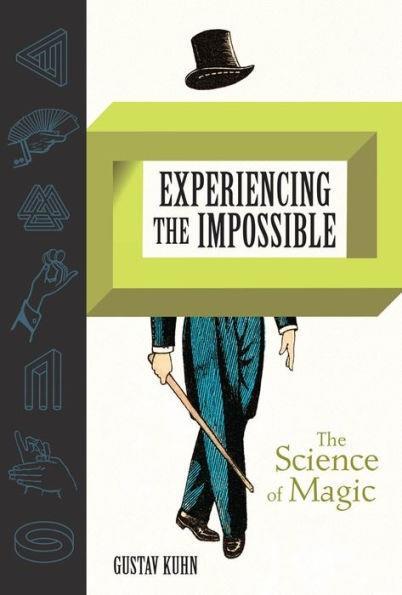 I tend to avoid magic. The cynic in me says that every trick can be explained somehow, and so the illusions aren't really all that magical for me. I'm far more likely to be wowed by science, or so I thought. In his book Experiencing the Impossible, Gustav Kuhn – who is both an academic and a magician – lets us into the magic circle.
The purpose of this book is not to explain away the wonder of magic tricks – don't expect to learn the secrets of how popular stage illusions are performed. Instead, Kuhn sets out to examine the science behind why magic 'works'. He begins by exploring the different definitions of what magic is, whether we experience it differently to one another and how our belief systems support or undermine it. Taking a very matter-of-fact approach, the author doesn't misdirect or shroud how magic is created, or (more importantly it seems) how magic is perceived by the audience. I enjoyed reading his personal experiences with a particular trick, whether it was one he mastered during his school days, or something that later failed to land with his own children.
While much of the science behind magic has been understood only relatively recently, magicians have been exploiting it for a lot longer. Areas covered include our perception of reality, which a magician exploits whilst performing; how our eyes deceive us; illusions and how they work; and the many ways to elicit mind control. Even Michael Faraday, the godfather of modern scientific thought, carried out ground-breaking studies on people's consciousness during séances. Faraday concluded that the key to the apparent magic observed during the classic table turning phenomenon was simply down to the participants' involuntary movements. Here at last my own beliefs in science, rather than taking away from the magic, increased my appreciation of it in a way I had never experienced before.
Research suggests that even when the audience knows how a magic trick works, it still has the power to amaze and intrigue, much like this book did for me. I recommend it to the curious.