The book deals with Lewis acid, Lewis base, metal-based catalysis and organic catalysis
Fundamentals of asymmetric catalysis
P J Walsh and M C Kozlowski
Herndon, US: University Science Books 2008 | 688pp | ?52.99 (HB)
ISBN 9781891389542
Reviewed by Dai Davies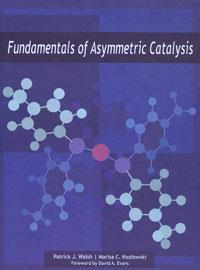 My advice to anyone reading this book that is not already experienced in the field would be to start with the appendix, itself over 50 pages long, on terms and enantioselective processes in asymmetric catalysis. Indeed, even though I thought I understood the field reasonably well, I learnt some new things just from the appendix.
The book is organised differently to most books on asymmetric catalysis in that the chapters are arranged by concepts rather than by reaction type. While this sometimes leads to the same reaction being discussed in more than one place, I found it gave me an overview and perspective of asymmetric catalysis which I had not found from any other text.
The book deals with Lewis acid, Lewis base, metal-based catalysis and organic catalysis with detailed discussions of reaction mechanisms including kinetic analyses and energy diagrams in many cases.
There are chapters on various types of kinetic resolution and on how stereochemical information is transferred from the catalyst to the substrates. The authors emphasise that while there have been significant achievements in asymmetric catalysis there is much left to do.
The book will no doubt provide inspiration for further work while making it clear that understanding the mechanisms and origin of enantioselectivity in asymmetric catalysis is a very challenging field.
Overall this book will be useful, though perhaps somewhat daunting, to students taking an advanced undergraduate course. However, for postgraduates and academics undertaking research in asymmetric catalysis this should be essential reading before starting research. I concur wholeheartedly with the foreword which suggests that it will become the bible for those who wish to master the concepts underpinning research advances in asymmetric catalysis. It is also very good value.