Particulate emissions from vehicles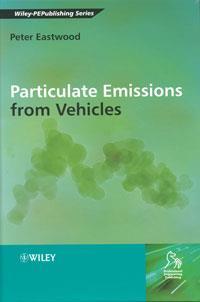 Particulate emissions from vehicles
Peter Eastwood
Chichester, UK: John Wiley 2008 | 512pp | ?80.00 (HB) ISBN 9780470724552
Reviewed by Donald Stedman
This work is well written, and as readable as can be expected for the topic at hand. This is the definitive text in the field today, and as such is remarkably open about the areas in which the topic remains little understood, despite the 1600 references. Indeed there were several cases in which the literature is contradictory and the truth quite uncertain.
New to me was the extent to which particle formation and removal are competitive with each stroke of the engine and the extent to which millions of nucleation mode particles in the exhaust can be turned on or off by relatively subtle changes in accumulation mode numbers and composition.
There were very few locations in the book where the author did slip into the use of 'particulate' as a noun (particle is the noun) and amazingly few misprints. Students on mobile source particulate emissions will use this book as their source of information on the topic for a long time to come.
Dr Eastwood has performed a valuable service to those of us who aspire to clean up the atmosphere by limiting those very emissions that form the title of his book.