Learn how statistical modelling methods can help you ask the right questions, explore your data effectively and make better data-based decisions
Delivered by JMP and free to sign up to, this three-part workshop on statistical modelling techniques is geared towards scientists and engineers who are looking to make the most of their data and gain valuable insights as quickly as possible.
You won't need to be able to code to get the most out of this workshop. The content has been designed to make statistical modelling techniques as accessible as possible.
In this workshop you will learn:
The grounding principles of statistical modelling: a comprehensive introduction to establishing a statistical foundation
To combine the right things to get the best output: use your new-found skills to determine the right tools for the job and the statistical knowledge necessary to accompany it
A variety of techniques you can adapt to your own work: optimise your processes and bring your products to market faster
During the three one-hour workshops, you'll discover the best practices and workflows for deriving insights from data, enabling you to solve problems, improve your processes and innovate as you go. By learning how to harness the power of statistical modelling to ask the most appropriate questions for your chosen data set, you'll create the ideal conditions to explore your data effectively and make the most rewarding data-based decisions.
Whatever your starting point or reason for attending, this course will equip you with the foundation skills necessary to gain valuable insights that can save you time and money.
Sign up for the three-part series
Programme benefits
This three-part workshop has been designed for scientists and engineers who want to delve deep into their data without getting lost in the code. Follow along in your own time with JMP's Statistical Discovery Software and give your learning a valuable boost.
Support when and where you need it
JMP experts know data and have years of experience with statistical modelling. During the workshops you'll be supported by the JMP team as they provide real-time assistance, giving you answers to all your burning questions when you need them most. You'll see the theory – then it's up to you to test it out.
Give your CV something to shout about!
Nothing beats hands-on experience, and you'll get plenty of that in this course, where you'll learn from a number of case studies, chosen for their effectiveness at communicating the grounding principles and fine details.
Give your work an edge
Statistical modelling and subject matter expertise are the ideal combination. Bring your products to market faster by saving time, speeding things up and optimising your processes with a professional touch.
Model data like a pro
You'll learn straight from the experts, helping you to make the jump from basic modelling to a more advanced approach that really makes the most of what JMP software can do.
Registration
You can register for each part individually to suit your interests and availability. You can also use attendance on this programme as supporting evidence for your Chartered Chemist (CChem) application.
Day 1: Establishing a statistical foundation
Why is statistical modelling important and how can you harness its potential? In this first session of the workshop we will build the foundation for your journey, starting with predictive models.
Show more
Day 2: Manufacturing case study
In this second part of the workshop we will explore a case study from the manufacturing industry and learn how to optimise processes.
Show more
Day 3: Key variables and process optimisation
Welcome to the final day of JMP's 2022 modelling workshop. In this third session on identifying key variables and optimising performance, we will dig deeper and learn how to build predictive models, so you can apply what you have learned in your own projects.
Show more
Download your free trial software
This programme includes hands-on exercises, which you can complete on your own computer using JMP's Statistical Discovery Software. You will need to download and activate a free trial of this software. Once activated this trial will last for 30 days. We recommend you download and activate your free trial two weeks prior to the start of the programme. You can get your free trial direct from JMP's website.
Meet your JMP experts
Hadley Myers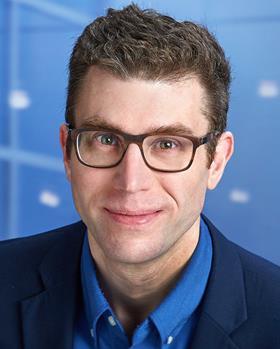 Stuart Little