Whatever your interests, Caroline Tolond might have just the job. Here are some options for analytical chemists who want to work with animals
Whatever your interests, Caroline Tolond might have just the job. Here are some options for analytical chemists who want to work with animals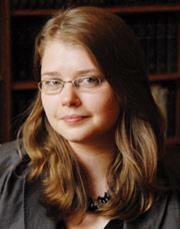 Q: I've been working as an analytical chemist in the pharmaceutical industry for a few years now but would like to use my skills in a new area. I've always had an interest in animals - I volunteer at an animal rescue centre at the weekends - would it be possible to use my skills in this field?
A: In essence the answer to your question is yes; there are roles where you could combine an interest in animals and your analytical skills. However, it is worth reflecting on what you hope to gain from such a change, examining the different roles available and comparing it to what you think your new role might be. There are opportunities in this field and targeting specific types of jobs will be important in succeeding in your job seeking.
At the start of any job seeking process it's worth taking a step back to consider what triggered you to think about changing your job. As you have only worked in one company since graduating, is it that you actually just need to change jobs, possibly move to another organisation, to get the challenge you need?
It is also worth considering what skills you really want to be using in your new role. A different field may offer new opportunities but in some cases it may require using the same laboratory skills that you are already experienced in. Is this scenario what you want, or do you want to take a different career direction that takes you further out of your comfort zone?
If you do decide that moving to a very different area within the analytical sciences is the right move then you need to think laterally about where your skills might be applied. This might require you to read around the animal science field to build a picture of where you could be employed. For example, there is a wide range of organisations involved in the animal health field from the regulatory bodies, such as the Department for Environment, Food and Rural Affairs (Defra) and their associated executive agencies, such as the Veterinary Laboratory Agency. There are also private sector companies who specialise in this field, such as HFL who work with the British Horseracing Authority and the National Greyhound Racing Club, and LGC who, among other things, carry out veterinary residues analysis.
You could also apply your skills within the pharmaceutical area specialising in animal health, where your background in working on human medicinal compounds could be an advantage. There will be roles within pharmaceutical companies who produce both human and animal products, as well as within organisations specialising in animal health products, such as BioMedtrix who develop and manufacture veterinary orthopaedic implants.
You can find out more about animal health products at the National Office for Animal Health and for a global perspective on this area have a look at Animal Pharm World.
Finally, whether you join another company in a similar role, or change direction and look for a role that combines your interests of animal science and analytical chemistry, demonstrating how your skills relate to the post you are applying for will be key to succeeding in the recruitment process. Any application should include reference to the relevant experiences gained outside your paid work if you apply for an animal health role, as it will help explain your motivation for changing your career direction.
Checklist
Review your current role. What aspects do you want to continue doing and what do you want to stop doing?

Consider whether a new job is all that is required rather than a change of direction - do you just need a new challenge?

Research your options and identify possible employers who would value your skills in your new area of interest.

Identify areas where your current experience and the new field you want to move into cross over. Would your experience persuade employers to retrain you in some aspects of a new role?

Tailor your applications. Show recruiters which aspects of your career history are relevant to them and what has motivated you to make a change.