Fancy working with explosives? Caroline Tolond lights the blue touch paper and stands well back
Fancy working with explosives? Caroline Tolond lights the blue touch paper and stands well back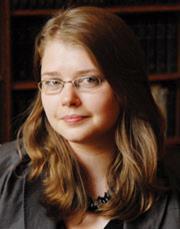 Q. I'm interested in exploring a career in the explosives sector, but have no idea where to look and what type of roles might be available. Do you have any suggestions where to start?
A. When investigating a new career path, a valuable first step is to gather information on the range of opportunities available in the area. This information should provide the foundations of your job search, helping you to identify suitable companies and roles available. There is a lot of information on most companies on the web, which should help you find out more about the products and services that they offer. Annual reports, news articles and job vacancies also provide useful insights to new areas.
With the explosives sector, the first thing to note is that it falls broadly into two groups: military and civilian products and services. In the UK there are a number of prominent organisations in the defence sector, including the Defence Science and Technology Laboratory (DSTL), part of the Ministry of Defence, which is equivalent to the Defense Advance Research Projects Agency (Darpa) in the US; and the Atomic Weapons Establishment (AWE), which provides and maintains warheads for the UK's nuclear deterrent.
There are other organisations that work closely, but not exclusively, with the military sector, such as Qinetiq, which develops defence and security technology and Roxel, an Anglo-French company developing rocket and missile motors. DSTL, Qinetiq and AWE all have recruitment programmes for graduates and experienced professionals and you can find out more about the roles that are available via the careers sections of their websites.
The market for explosives is not limited to military uses though, with companies such as Dyno Nobel and Exchem Explosives developing and manufacturing explosives for use in mining, quarrying and construction projects.
Fireworks on film
Another major use of explosives is in the area of pyrotechnics, with opportunities ranging from developing and deploying special effects on stage, television and film to outdoor displays of fireworks. While there are specialist pyrotechnic companies in the entertainment sector, occasionally others are brought in to offer specific expertise. This was the case with Exchem Explosives who was involved with Special Effects UK in helping to recreate scenes from the second world war for the film Saving Private Ryan .
In the UK there are two main pyrotechnic associations: the Association of Stage Pyrotechnics and the British Pyrotechnics Association, representing professional firework display companies. Both provide further information on working in this area, as well as offering specialist training courses and registers of practitioners. For further insights into opportunities in this area it is also worth looking at the UK Pyrotechnics Society, particular their web forum.
Alternatively, you could explore organisations that develop technologies to detect explosive substances, such as airport security systems, as there are many companies worldwide working in this area. Or, if you're more interested in the analysis of explosives, you could seek out a position in a forensics lab that specialises in this work, such as the Defence Explosives Laboratory at DSTL, or the Explosives Safety Unit run by the Health and Safety Executive in the UK.
Hopefully this information has given you an insight into the range of opportunities available and informs your own research into the sector. One point to bear in mind is that, as with any career change, taking a proactive approach, sending speculative applications and networking will all be useful tools in making your career move successful.
Factbox
Explosives are also referred to as energetic materials or expendable counter measures.

Looking for a research role? The defence sector tends to have a larger research budget than civilian organisations.

You can search for companies developing airport security systems at www.airport-technology.com in the products and technology section.