Age is no barrier to career progression. Just stay up to date, re-jig your CV and brush up on the latest interview techniques before making your move, says Caroline Tolond
Age is no barrier to career progression. Just stay up to date, re-jig your CV and brush up on the latest interview techniques before making your move, says Caroline Tolond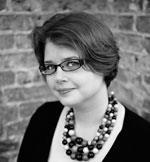 Q I turn 50 this year and am increasingly conscious of my age in relation to my career progression. In an ideal world I'd be looking for my next career move in the next couple of years but am concerned that my age will restrict this. Should I be worried?
A Age is an issue for many people looking for work and, to counteract this, in 2006 the UK made age discrimination illegal. The immediate effect of this was to change wording of job adverts. Recruiters could no longer look for a 'fresh graduate' or someone with '10 years' experience'. Whether the legislation has changed the minds of recruiters I'm not so sure. What I see however is many clients who are making successful career moves at 50, 60 and beyond - in full and part-time work, with those in the latter stages of their careers often self-employed or working as consultants. What this group have in common is a positive outlook, a flexible approach to what they can do and a commitment to continuing to develop their professional skills.
With this in mind I suggest that you don't get fixated on your age. Age is an easy thing to worry about and blame if things aren't going your way but it often masks other issues, such as poor applications or interview skills. Focus on what you have to offer. Yes, you are older, but the experience you have should make you valuable to an employer as it isn't something that can be picked up on a course.
Make sure that you are selling this experience effectively, by revising your CV to the current style and brushing up on your interview technique. This might sound a little odd but CV and interview styles change over time and each application you submit needs to be as strong as possible.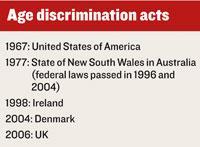 A couple of points about CVs that are worth mentioning here: don't include your date of birth; do include an email address and maybe the web address of your LinkedIn profile; focus the majority of the CV on the last 5 to 10 years and summarise anything previous to this. Your CV should focus on what is recent and relevant; it doesn't need to be a comprehensive description of your work history. As I've mentioned in previous columns, CV styles will vary in different countries so check what is appropriate.
While I'm mentioning international differences it's a good time to point out that your age will be viewed differently in different countries. For example, a client I worked with recently mentioned that many people in Germany (where he was based) retire at 58 and, as he was approaching this age, we talked through a few job seeking strategies he could consider, such as looking for work in the UK.
Going back to your situation, you say you are planning a move in the next couple of years. With this in mind consider what you could do to put yourself in a good position in the job market and counteract any concerns that might arise because of your age. Start by staying up to date in your field and related areas that you might move into. You may be an expert but there will always be developments and changes and it's important to keep up with these to maintain your employability. Attend conferences and specialist events where you can find out what's new and, just as importantly, build and maintain your professional network - you never know who might be useful for your next job move. Your employer might support your professional development, but if they don't then consider using your own time and money. You should see it as an investment in your future.
In June the UK government made a number of announcements about increasing the state pension age and possibly removing the default retirement age, making it likely that many people will have to work well into their 60s, possibly even up to and beyond their 70th birthday in the future. If these changes are passed then, in my view, the world of work will have to change. Your age may be a concern for you now, but in 10 years' time the workplace could look very different and this may work to your advantage.