The job market in the pharmaceutical sector is competitive, but that's no reason to rule out a career change. Caroline Tolond looks at the options
The job market in the pharmaceutical sector is competitive, but that's no reason to rule out a career change. Caroline Tolond looks at the options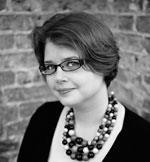 Q I've been in a lab-based medicinal chemistry position since graduating and, although my job is secure, I'm now looking to change jobs as I need more of a challenge. I've been encouraged by colleagues to look at alternative careers however I feel that staying in a lab-based role is the right thing for me - is this the right choice? Also, I know the job market is very competitive at the moment. What can I do to maximise my chances?
A The recession the UK experienced in 2008-09 hit the job market hard across all sectors but there are now signs of recovery, with recruitment agencies starting to take on staff again as the number of vacancies increases. In the pharmaceutical sector problems caused by the recession have been compounded by a significant number of redundancies in the last couple of years. The combination of these factors has knocked people's confidence and left many questioning whether a career change could be the right move for them. It sounds like this is where you are at the moment.
I can't tell you if your career choice is right or not, that is your decision. But I can tell you that it's important to focus on what makes you tick, as you spend a considerable amount of time in the workplace. Many people who make a career change do so because they want to use their subject knowledge or skills in another environment and make sideways moves or consider retraining.
It looks like you've spent time reflecting on your situation and have made an informed and positive decision to stay in the lab where your skills fit right now. I would agree that it sounds like looking for an alternative laboratory position is worth pursuing at this stage, particularly as you don't have to change career right now. If your job becomes at risk then you may need to consider alternative options, but this is a conversation for another time.
So, what can you do to maximise your chances of securing a new scientific role now? You're right to say the market is competitive at the moment, so the best thing you could do is to be flexible about location - your next job could be next door, the other side of the country or in another country.
Secondly remember that about 80 per cent of jobs are 'hidden', meaning they might be only advertised internally, they could be offered to candidates already known by the company, or they could be advertised by recruitment agencies or head hunters. This means you have to be creative about how you look for jobs. Networking, either face-to-face or online via tools like LinkedIn, MyRSC and Facebook (and even Twitter!), will help to uncover some of the jobs out there. Don't be a passive user of these sites. Build up your contact lists; ask for help and make other people aware that you are looking - unless people know you are open to new opportunities they can't help.
Magazines and newspapers remain a good place to look for jobs, but supplement this process by looking online at the online job boards for these publications. Many printed journals and papers offer web-only adverts to recruiters and so there may be vacancies you miss by only looking at hard-copy adverts.
Job boards online are a key place to look, but they can become a nightmare if you try to look through too many. Try using aggregate boards which search a wide number of sites, bringing up the results together in one list. In the UK there are Indeed; Simplyhired and Jobrapido but there are others globally. Specialist recruitment agencies are also worth getting in touch with when you are absolutely ready to move jobs and you can search for them via the Recruitment and Employment Confederation website.
In summary, stick with what you want to do, but remember that being flexible and having a creative approach to your job search is vital. Finally give yourself time to find the right job, which could mean 6 months, a year or longer.