Becoming a teacher doesn't close off alternative options, writes Caroline Tolond, but changing direction doesn't spell an end to teaching
Becoming a teacher doesn't close off alternative options, writes Caroline Tolond, but changing direction doesn't spell an end to teaching
Q I've been teaching for the last five years and would like to explore a new challenge. I've thought about changing schools or taking on more responsibility in a new role, but I'm not sure these choices are right for me. What alternative options could I consider?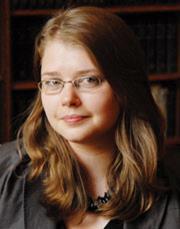 A Teaching is a very rewarding career for many people. However, if you have considered changing posts and still reached a point that you no longer feel teaching is for you, then there is a wide range of alternatives to consider. Many career paths appreciate the skills that applicants with a background in teaching can offer and for some, teaching experience is an essential requirement. A useful way to start thinking about your options is to look at teaching positions outside the school environment and other options that would draw on your experience as a teacher.
One option to consider if you enjoyed teaching but not the paperwork would be to teach abroad, either in a school following a UK curriculum or, if you gain a certificate in Teaching English as a Foreign Language (TEFL), you could teach English abroad. Alternatively you could look for educational roles in settings such as museums and wildlife centres - I have even met a teacher based in a theme park!
Outside the school environment if you still want to work with schools in some way then you can think about the many different roles within local education authorities, exam boards or even Ofsted. Alternatively you could consider organisations focused on supporting teachers, such as unions and professional bodies and get involved in lobbying and influencing government on the curriculum and teaching practices.
If you have developed teaching resources in the past you could also consider working for an educational publisher, developing new teaching aids, revision materials or textbooks. However, if a complete career change appeals then you could consider a career path that would draw on the transferable skills gained from your teaching experience, such as schools liaison post in a university or youth work in the community.
This is not a comprehensive list of options by any means and you should try to identify more options by looking through job adverts in the national and local press. Clip out those that are interesting (don't worry at this stage if they are realistic) and use them to build up a picture of what interests you.
Alongside your job searching also think about what is right for you. Start by listing what you enjoy doing and, just as importantly, what you don't enjoy doing. You could identify specific activities you enjoy or broader skills, such as writing or working in teams. Take into account things like the number of hours you want to be working and what work-life balance you want.
The next stage of the process is to match the jobs you have collected from clipping out adverts with the things that you enjoy, and then start narrowing down your choices. If you feel you are short on any of the skills required then consider what you can do to gain these. If you can't develop them in work then consider whether a local evening course, the Open University or even voluntary work might be able to develop the skills your require to make your career transition.
Finally, if you do decide to change careers, remember that you can return to teaching at a later stage and for those in England there is support available to do this