CV fashions come and go, and what's good in the UK might not be right for the US. Here are some invaluable pointers from Caroline Tolond.
CV fashions come and go, and what's good in the UK might not be right for the US. Here are some invaluable pointers from Caroline Tolond.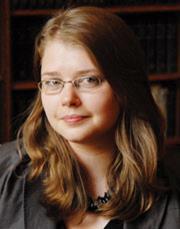 Q I am a long-standing RSC member and have not updated my CV for many years. I would be grateful if you could provide me with some guidance regarding layout and structure. In my position I receive a large number of CVs for consideration, but nonetheless I would appreciate some professional advice. For example, twenty years ago it was unusual to see a personal statement that now seems almost standard.
A Curriculum vitae (CV) is Latin for 'course of life', but should your CV be the story of your life? Not quite, more like the highlights from your career history which are relevant to the job you are applying for.
In essence your CV should explain where you are now and how you have got there, while referencing other evidence such as appropriate training and qualifications. How you structure that story will vary depending on your background, skills and what you are applying for. As such no two CVs are the same a few years after graduation, particularly if you've taken a career break or changed roles a few times.
The structure of your CV will also vary depending on the country you are planning to work in. For example, UK CVs are very different to those suitable in America. The advice I'm about to give is for UK CVs. If you are applying for a position elsewhere seek advice on what the correct format and structure is for that country.
In the UK most CVs will consist of two pages, with the most significant exception to this rule being academic CVs, which have no page limit and require a different structure and content to the one I'm about to describe here.
You should think of the first page of your CV as being your shop window, which showcases the experience making you ideal for the post. The second page should be seen as the scaffolding, providing the background and supporting information for your application.
If you are looking to continue on your current career path, the first page of your CV will contain personal details (name, address, a contact number, email) and then your career history, with your most recent experience first. Anyone who has just graduated from university will need a different approach. Advice on these types of CV can be found on the websites below. The second page is then likely to include a briefer section on the remainder of your career history, training (formal courses and in-house activities) and education, professional memberships and a line or two about outside interests. The phrase 'references available on request' should be included at the end of the second page and acts as a full stop on a CV.
If you are planning a career move then as well as tailoring the content to the post (which you'll need to do for all CVs) you could include a section on relevant experience, underneath your personal details and before your career history section. This would allow you to draw together information that might be spread out on a standard CV format, helping your application to stand out.
You specifically ask about the use of personal profiles on CVs. They have gone in and out of fashion and I would always urge caution when thinking about using one, as they need to add value rather than repeat information already provided elsewhere on the CV. However, profiles can be useful if you are planning a career change and can be used to explain to a recruiter why you are applying. Profiles can also be useful for those with significant amounts of experience in a speciality, providing the opportunity to say upfront what you have to offer.
Useful Addresses
Organisation for career development of doctoral researchers and research staff
Graduate careers advice
Advice for chemistry graduates