Caroline Tolond sniffs out job opportunities in the fragrance industry
Caroline Tolond sniffs out job opportunities in the fragrance industry
Q I'm in the final year of my degree and, after recently attending a seminar on fragrances, am curious to find out what opportunities there might be in this area. Can you provide any insights into the type of roles available and offer some suggestions about where I can find out more?
A With many hundreds of new scents being launched each year, the fragrance industry provides many opportunities to explore when considering possible career paths. However, fragrances are not confined to perfume bottles; they feature in a range of goods from hair dyes to cleaning products. This in turn requires a broad range of skills within an equally varied range of roles, including, research and development (from developing molecules to consumer testing), sales, marketing and management.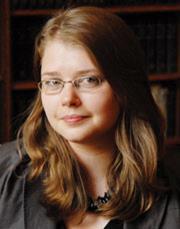 Although I can't be specific about what roles are available within the sector (your own research should answer that question), a key career planning decision to make is how involved in science you want to be, initially at least. This will help you to decide what type of role is right for you. Perhaps you want to be hands on in the lab. Or would you prefer to use your science in a non-lab environment - working with those developing the products and with customers, or within scientific publishing? Through studying the chemical sciences you will have also developed many transferable skills, such as problem solving and analytical thinking. Would you prefer to use these in a non-scientific job, possibly in a scientific company, to maintain a connection to the sciences?
How involved you want to be in the sciences is an important factor in your career planning as the further out of the sciences you go the more difficult it is to return. For example, if you are away from the laboratory for a year or more it can be challenging at the application and interview stages to secure a post when competing candidates have recent experience. Nothing is impossible, but further training and/or an employer with an open mind may be necessary to make a return to the bench.
In terms of where you can work, the three global market leaders in the flavours and fragrance sector are Swiss companies Givaudan and Firmenich and the US group IFF (International Flavors & Fragrances). There are also small companies developing fragrances worldwide and other types of companies such as those in the fast moving consumer goods (FMCG) sector, for example Proctor & Gamble and Unilever. Be aware though that these companies may work closely with external fragrance and flavour companies. One such example is the partnership signed in 2008 by Givaudan and Colgate-Palmolive to collaborate on future products.
You can identify more companies in the fragrance sector by reading around the area and contacting some of the niche fragrance professional bodies, as well as searching the web for more general fragrance industry websites to keep you up to date with developments. Finally, attend suitable conferences to speak to those in the sector as this will also provide insights on possible career paths open to you. Even if you miss an interesting conference it is often possible to see who was speaking on the web and research the companies that are involved to find out more.
The British Society of Perfumers
The perfumer and flavorist magazine (US site)]
The Fragrance Foundation
Basenotes.net - an online reference guide to the world of fragrances
The cosmetic toiletry and perfumers association
Chemistry of fragrances, from perfumer to consumer, Charles S Sell (Editor), RSC Publishing, ISBN (print): 9780854048243
Advances in flavours and fragrances, from the sensation to the synthesis, Karl A D Swift (Editor), RSC Publishing, ISBN (print): 9780854048212