Ana Belén Elgoyhen is one of the winners of the 2008 L' Oréal/Unesco Women in Science awards. Sarah Houlton meets her
Ana Bel?n Elgoyhen is one of the winners of the 2008 L' Or?al/Unesco Women in Science awards. Sarah Houlton meets her
Her childhood fascination with the way the world, and human beings, works led Ana Bel?n Elgoyhen into a scientific career. In February, the Argentinean scientist was named one of this year's Women in Science - in an award scheme organised and sponsored by French cosmetics giant L'Or?al and the United Nations Educational, Scientific and Cultural Organisation (Unesco) - in recognition of her pioneering work on the molecular basis of human hearing.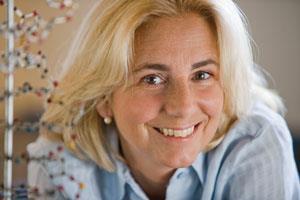 'When I was at school, I was very curious - I could never leave a puzzle unsolved,' she says. 'And very early on I decided I wanted to do something related to biology or physiology. I had the choice between medical school and science, and as I didn't see myself as a doctor treating patients, I chose biochemistry.'
Her degree led to a PhD in biochemistry and pharmacology. The emerging field of molecular biology sparked her interest, and she headed to the Salk Institute in La Jolla, California - to a postdoc with Stephen Heinemann. He had identified the receptors in the central nervous system (CNS) that mediate excitatory neurotransmission by glutamate. Ana was looking for receptors in the CNS for another neurotransmitter, acetylcholine.
'I thought I was working on neuronal receptors in the brain, but it turned out that by chance I had cloned one that is freely expressed in the inner ear,' she says. 'It happened to be that this receptor was one that people working in the auditory field had been looking for for the previous 30 years.'
Right place, right time
This chance finding led to the science that has underpinned her career. 'You need luck to be successful, that's sure,' she says. She returned to Argentina to take up a position at the University of Buenos Aires in 1994, and to start her independent research.
The receptor she discovered mediates the neurotransmission between the nerve cells that descend from the CNS and the hair cells that sense sound by picking up changes in pressure. As a result, the CNS can modulate the dynamic range of hearing. 'This is the only sense that has a regulatory pathway that comes from the brain,' she explains.
These receptors seem to be part of a system that modulates the sounds the ear detects. 'This system appears to be useful for detecting sounds in a noisy environment, for example by filtering out sounds when one is trying to concentrate on reading, and also protect the ear from noise-induced trauma.' Her group has already made genetically modified animals to discover more about the system and exactly what role it plays in hearing. It may even, ultimately, lead to some form of treatment for hearing disorders.
Her latest award gives special recognition to women who have achieved scientific success, so does she believe being a woman has made her career more difficult? 'Yes and no,' she says. 'In Argentina, both women and men[scientists],' face the same difficulties - salaries and grants are poor, and the "action" takes place in the US and parts of Europe. But I do think that as a woman - in science or any profession - there is added pressure. It's our nature that we give birth to children, raise them and are there for them, as I am for my son. I have two full time jobs - in the lab and at home with my family. That, of course, makes my career a little slower, as I have so much to do. But it's my choice. And if I don't achieve something it's because I wasn't good enough - not because someone put a stone in my path.'
The L'Or?al/Unesco award is given to one woman scientist from each continent every year. 'It's a lifetime achievement award, and the recipients serve as role models for future generations of women scientists,' she says. 'This is the 10th anniversary of the award, and all the winners are expected to be active in society and in scientific politics.'
Ana believes that you need four things to succeed at science - very hard work, intelligence, a huge amount of luck, and being in the right place at the right moment surrounded by the right people. 'It's the combination of these four things that makes success happen,' she says.
2008 L'Or?al/Unesco Women in Science
Ana Bel?n Elgoyhen, Institute for Genetic Engineering and Molecular Biology (CONICET) University of Buenos Aires, Argentina, for her contribution to the understanding of the molecular basis of hearing

Lidadh Al-Gazali, UAE University, United Arab Emirates, for her contributions to the characterisation of inherited disorders

Elizabeth Blackburn, University of California, San Francisco, US, for the discovery of the nature and maintenance of chromosome ends and their roles in cancer and ageing

V Narry Kim, Seoul National University, Korea, for elucidating the formation of a new class of RNA molecules involved in gene regulation

Ada Yonath, Weizmann Institute of Science, Israel, for her structural studies of the protein biosynthesis system and its disruption by antibiotics
Curriculum vitae
Work experience
1997 - Present
Howard Hughes Medical Institute international research scholar at the Institute for Research on Genetic Engineering and Molecular Biology, National Council for Scientific and Technical Research (CONICET) in Buenos Aires, Argentina
1994 -1997
Researcher at the University of Buenos Aires
1991 - 1994
Pew Latin American Fellow in the Molecular Neurobiology Laboratory at the Salk Institute for Biological Studies, La Jolla, California, US
1989 - 1991
PhD in biochemistry, University of Buenos Aires