The south east of France offers great quality of life for chemists willing to learn the language
Where is it?
South east France covers the Provence-Alpes-Côte d'Azur (PACA) and the Rhône-Alpes regions of the country. Perhaps best known as home to the rich and famous PACA hugs the Mediterranean Sea and is home to the cities of both Marseille and Nice. Moving north brings us along the river Rhône to the rising peaks of the Alps, the borders of both Italy and Switzerland and the gastronomic city of Lyon.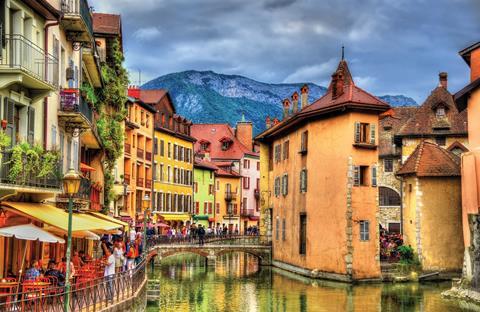 Why move here?
The chemical industry is an important part of the French economy, with a turnover of €71 billion (£66 billion) a year. Across the country, a total of 3335 companies provide employment for some 164,000 individuals. The south east holds a wealth of opportunities for the job-hunting chemist as it harbours much of the country's chemical industry. In Rhône-Alpes alone, more than 31,500 people are directly employed in the industry – and that excludes pharmaceuticals. This region is the primary area of production of chemicals in France with companies including BASF, Total and Bayer, represented across the region.
PACA is not far behind Rhône-Alpes, as the third-largest region in France for jobs in the chemical sector. Around 450 private companies are based here, with 80% of those being SMEs. The area also plays host to Grasse, a town considered the world's capital of perfume due to its long fragrance industry heritage.
France has developed a number of competitive clusters that bring together people and expertise in different areas to advance technology and development, of which several can be found in the south east. Axelera, based in Rhône-Alpes, is focused on research into chemistry and the environment, while Lyonbiopôle brings together expertise in biotechnology and health.
Academically, there are a number of well-regarded universities in the area. The Times Higher Education's world university rankings placed both the École Normale Supérieure de Lyon and Aix-Marseille University in the top ten institutions in France for 2016–2017.
EMBL (the European Molecular Biology Laboratory) also has a site in the south east, with the labs in Grenoble employing chemists alongside researchers from other scientific disciplines.
What's the downside?
France is known for its bureaucracy – so be prepared for this in advance. Connexion France has plenty of information on the many issues that might arise, although a recent initiative by France's President Emmanuel Macron has offered generous relocation grants and to sort out all administrative issues for academics.
It will also be a great help if you are able to speak more than just basic French, especially if you live in a more rural community: the locals are unlikely to speak much English.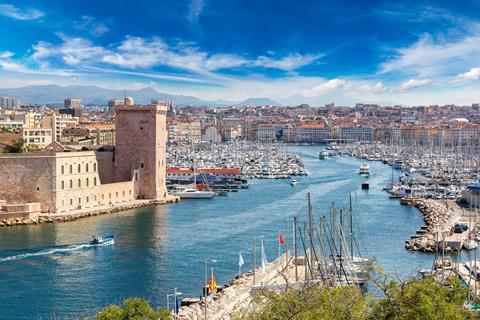 How much will I earn?
According to Glassdoor, the average salary for a postdoctoral researcher in France is €37,000. In general the cost of living in France is cheaper than other Western countries, although actual costs may vary widely depending on which city you choose to relocate to. The average monthly cost of renting a one bedroom city centre flat ranges from €530 in Marseille to €600 in Lyon and €730 in Nice.
What else do I need to know?
Job seekers might find French sites such as Keljob a good place to begin the hunt for their next employer. Civil service jobs are advertised on France's public service portal, while France's governmental research organisation, CNRS, advertises roles on its website once a year in December for a January application deadline. Employment starts the next October.
Traditionally, French CVs ask applicants to include a photo – and some can expect you to indicate your age, marital status and number of children. While this practice is becoming more outdated, do not be surprised if you are asked for a headshot.
Where should I go?
From mountains and lakes to countryside and beaches, this area is ripe for exploring. Lyon is a delight for food-lovers, while Grenoble, nestled in the Alps, is a gateway to the mountains. Along the coast lies Marseille and Nice, both offering differing seaside experiences. Those after a little more glitz might like to take a short train ride to Monaco and its casinos, yachts and motor sports. History fans should head to Avignon, former home of the Papacy, while art lovers can see what captured Vincent Van Gogh's imagination in the small town of Arles.