Amsterdam is a great centre for a thriving chemical community, if you're allowed to work there
Where is it?
The capital of the Netherlands (though, confusingly, not where the government is based), Amsterdam is a bustling city in northern Holland (though, confusingly, not the capital of Northern Holland) on the north coast of mainland Europe (though, confusingly, its coastline faces east). As you might have guessed, Amsterdam is a city of contradictions.
Why move here?
If you work for the European Medicines Agency, you don't really have a choice: following Brexit the European Union's drugs regulator will be upping sticks from London, moving its 900 staff to the Dutch capital (although it predicts a staff attrition rate of about 20%).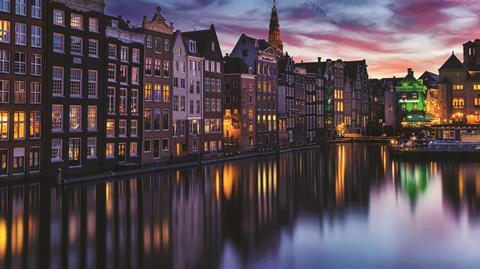 Thanks to the nearby super-port of Rotterdam, the Netherlands boasts hubs for 19 out of the top 25 chemical companies in the world, including LyondellBasell, Sabic, Teijin and Dow. The chemical industry makes up some 17% of Dutch exports, 2% of national GDP and employs 57,000 people. Further afield, Limburg is home to the major chemical park Chemelot.
Academic ties across the Netherlands are strong. The University of Amsterdam is rated the 15th best university in Europe, while the historic University of Groningen has an outstanding chemistry department – including Nobel prize winner Ben Feringa.
What's the downside?
Getting a job. If a Dutch employer wants to hire outside the EU, they have to prove a Dutch citizen can't fill the position (which, given how talented the Dutch are, doesn't happen). This will pretty much rule out a move for UK citizens from 2019. Even for EU citizens, tales of Brazil-like bureaucratic nightmares can easily be found online. Dutch culture is also blunt, which new arrivals can mistake for rudeness.
And how do you feel about cyclists? If you're not a fan, don't come to the Netherlands – the country's flat landscape means bikes are omnipresent in Amsterdam, even with its excellent public transport.
How much will I earn?
Glassdoor puts the average annual wage for a research chemist at €42,000–50,000 (£37,500–£44000), which is comparable to most western European countries.
However, Amsterdam is not a cheap city to live in. The cost of a one-bedroom apartment even outside the city is likely to be more than €1000 a month, but there is currently a shortage in the housing market: expect to pay €1400 a month for somewhere on the outskirts, and at least €2000 in the city centre. 'Shell' apartments are also available as a frugal option. These are typically cheaper, but don't come with anything except a toilet – you won't get white goods or a carpet.
What else should I know?
Everyone living in the Netherlands must purchase health insurance within four months of arrival. This starts at around €100 per month, but that'll only get you very basic cover.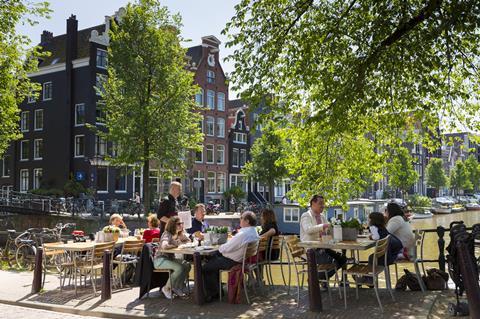 Shops in the Netherlands keep short business hours, and banks don't open until 1pm on Mondays. The good news is that Amsterdam, being a major city, will have shops open on a Sunday if you can find them. Amsterdam is filled with coffee shops and yes, cannabis is often smoked inside. This is technically illegal, but the authorities turn a blind eye (although your employer probably won't). Unlike drugs, prostitution is legal in the Netherlands and the red light district of De Wallen even features walking tours.
We also need to talk about the toilets. Dutch bathrooms are small, often have birthday calendars hanging up, and… there's no other way to put it, a loo will typically have a built-in 'inspection shelf' so you can analyse your poop.
Where should I go?
It's hard to walk through Amsterdam without falling into one of its many canals, which make the city wonderfully picturesque in places. You're also in one of the world's great centres of art, so make sure you visit one of the many world class museums. The pick of the bunch is the Rijksmuseum for Dutch masters such as Rembrandt and Johannes Vermeer; alternatively, the Van Gogh museum has a lot of paintings by (unsurprisingly) Vincent Van Gogh.
Amsterdam's markets are treasure troves, with the flower market (particularly during the city's tulip festival in early April) and Waterlooplein flea market stand-out attractions.
Finally, no trip to Amsterdam would be complete without paying a respectful visit to the Anne Frank House, dedicated to the Jewish girl who hid with her family during the second world war, only to be discovered and killed during the Holocaust. Although not an easy or comfortable experience, it is an important one.