Persistence is needed, but there are still career opportunities for chemists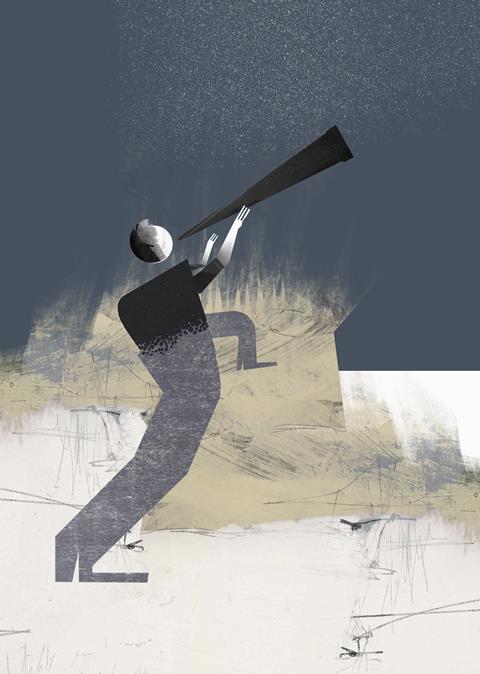 A recession was officially announced in the UK in August and according to the World Bank the global economy will shrink by 5.2% this year, representing the deepest recession since the second world war. The outlook may seem bleak for job hunters, but that may not be the case for all chemists. For those willing to be persistent and flexible, opportunities for career progression are still out there.
Even before the pandemic, '2021 was probably going to be the year where we saw some redundancies,' says Laura Woodward, career and professional development adviser at the Royal Society of Chemistry (RSC). With the impact of Brexit looming large, there were already signs of trouble. Then Covid-19 arrived. 'In mid-March recruitment just dropped off a cliff … everybody panicked,' says Zara Jackson, managing director of Network Scientific Recruitment based in Harrogate, UK, who recruits for the pharmaceutical and chemical industries.
We will see jobs appearing that don't exist at the moment
But now there are signs that recruitment is resuming. 'We're starting to see a bit of an up-tick … we are very busy on lab[oratory roles], analysts and those kind of areas,' says Jackson. Businesses are understanding that they need to adjust to the new normal and push forward.
It's not true that businesses don't hire in a recession, says Jackson: 'They absolutely do. Businesses have to keep going.' She adds that currently it seems that larger businesses have been impacted a lot more than small and medium-sized enterprises (SMEs) who can be more nimble in diversifying. 'The more global fast-moving consumer goods businesses that we work with still haven't got back to where they were pre-coronavirus,' she explains. But some areas have been positively affected by the effects of Covid-19, such as diagnostics, assay development, medical devices and related chemicals. Woodward agrees. 'By the nature of what's been going on we will see jobs appearing that don't exist at the moment,' she says.
Graduates hit hardest
The job market for recent graduates may be less welcoming though. '[For] one [graduate] pharmaceutical analyst position that I was personally working on recently, I had over 450 applications. It's just it is a bit heartbreaking for graduates at the moment,' says Jackson.
But Maria Jose Martin, careers consultant at the School of Biological and Chemical Sciences at Queen Mary University of London (QMUL), is more hopeful. For chemistry and life science graduates the situation is likely to be better than their fellow graduates in the arts and humanities. 'From what I've seen [chemistry and life sciences are two] of the sectors that have experienced the least impact,' says Martin. Her intelligence from the pharma and biotech industries is that some graduate recruitment will continue to go on. 'I don't want to be overly optimistic and tell our students something that might not end up being the case, but I think that they are not going to be in the worst situation.'
Martin says that employers have learnt from the 2007–2008 recession that freezing graduate recruitment had negative long-term effects on their talent pipelines. Several career consultants in touch with large companies have indicated that the majority should still be recruiting, but maybe not in the same numbers as before. At the RSC careers team, Woodward says, 'we know that AZ [AstraZeneca] will be recruiting and are looking to recruit people in line with all the work that they're doing.'
What will likely be stalled are the internships and courses that large companies often provide to give students industry experience. This may end up benefiting chemists already in the workforce, looking for career progression. 'We [have] found that clients are wanting more experienced individuals,'says Jackson. 'They are less inclined to take on junior members of staff because they need people who can just get on and do the job with minimal support.'
Get a job
Woodward says job hunting in a recession isn't all that different from any other time. 'Approach it in exactly the same way that you would a normal job search, but just really make sure that you are maximising your opportunities in terms of your strategy.' For graduates that means understanding that formal graduate schemes are not the only way to start a career. 'Don't worry or panic if your plan A isn't quite going to happen … there will be jobs out there, it's just thinking about what they might look like,' Woodward says.
The RSC's recent workforce trends report shows that the chemistry-using workforce have wide and varied knowledge, skills and abilities, which they apply in an array of roles throughout the economy. As Woodward says, 'these skills are not just chemistry-related. It's helpful to think about the variety of skills you have and want to use in a job, as this could really open up ideas and opportunities you'd perhaps previously not thought about.'
According to Woodward around 23% of all jobs are not advertised directly online, though other research has suggested it could be as many as 60%. These jobs will be filled through recruitment agencies or through direct contact with the company. So Woodward encourages following all routes including speculative applications, particularly with smaller companies. 'Do some research on what businesses are local to you and don't be afraid of approaching them and seeing if they've got any opportunities,' she suggests.
'And don't be afraid of using your network,' says Jackson, 'if you're a really experienced chemist and you've perhaps been made redundant, you will have had a full career [and] have a network of contacts that you've built up over that time – send a text, send an email to people to say, "I'm on the market".' Martin says university career services are advising their graduates to use tools like LinkedIn to develop their networks and make new contacts. 'That's something that they're not used to doing,' she adds, but in the current climate it might be necessary.
Dress smart, be tidy, and wear shoes!
Making sure your applications are well put together and don't include errors is always important, as well as tailoring applications for each job and company. But even in a recession Woodward says it's still quality over quantity that will matter: 'It's about taking the time to tailor CVs and cover letters … and really make sure that you're putting across why you want the job.' Jackson says that particularly when the volume of applications is high, recruiters often only spend seconds looking at an application, 'so it's important to stand out right now.' She suggests contacting companies before applying to ask specific questions about the role that might show your interest and help to get you noticed. This is something she had successfully done herself in the past.
Interviews at home over Zoom are now common in the age of Covid-19, but Jackson suggests treating them as formally as you would any other job interview: 'dress smart, be tidy,' and wear shoes! 'It's the silliest little thing, but put shoes on and it makes you feel more professional,' she explains. A plain or office background will also help, and try to avoid unexpected interruptions, although recruiters are likely to now be more understanding of home life intruding on work.
Some job hunters may consider additional study or training courses to improve their prospects. But Woodward cautions 'don't necessarily assume that just because you've got more qualifications, [it] makes you a better candidate.' Unless you are plugging a very specific gap on your CV it probably won't help. Jackson says sometimes it may just be a matter of more clearly signposting the exact practical experience and skills you do have. 'I've spoken to candidates before who spent weeks in the lab over the summer, getting some experience with HPLCs [High Performance Liquid Chromatography] or other equipment and yet don't put it on their CV,' she says.
Persistence is key
While the advice for job hunting in a recession may not be that different to advice given in good times, the process is likely to take longer and require more resilience. Woodward thinks a job search that takes six months plus would not be unusual in the current climate.
'It is all about attitude … if you give up, you're never going to find anything,' says Jackson. 'Persistence is absolutely everything.' At QMUL Martin and her colleagues have been running virtual boot-camps for graduates including sessions on resilience and taking care of yourself. '[These sessions] hopefully give them ideas and tips on what they could be doing at this time and even if it is one of the most difficult times that they've gone through, to keep positive,' she says.
In this climate even excellent candidates may find it tough. 'I do work with people [who] have been looking for a long time and sometimes it really is through no fault of their own', admits Woodward, 'it can be bad luck.' But she advises that if you are getting no response to applications after three months you should ask someone to look at your CV and cover letters to check that you are selling yourself effectively.
This is something that RSC careers consultants can do for members, as well as mock interviews and general careers counselling. Their input was useful to a recent University of Nottingham PhD graduate who has been looking for a role in industry. One piece of advice she found valuable was to limit the time she spends on job applications to two hours a day and resist the impulse to constantly revisit job websites. This helped to prevent the whole job hunt process completely consuming her life.
Although we are in a recession Woodward thinks those who are made redundant should avoid panicking and jumping into an unsuitable role. 'I've seen it time and time again and you don't necessarily need to do that … likewise, don't dismiss things if they're not 100% perfect. Our careers are not linear, sometimes we might jump about. It's also important to recognise the variety of skills at your disposal.'
Overall, the main advice is to persist. For Jackson, '[it] all comes down to attitude and not taking it personally and understanding that there are a lot of people competing for the same positions out there'.