With a thriving chemical industry, South Africa could be a great next move
Where is it?
The clue is in the name – South Africa is found on the southernmost tip of our second-largest continent. It is bordered by five countries on its northern side and surrounds the kingdom of Lesotho. The rest of the country's border is a stunning 2,798 kilometres of coastline, spanning both the South Atlantic and Indian oceans.
Why move here?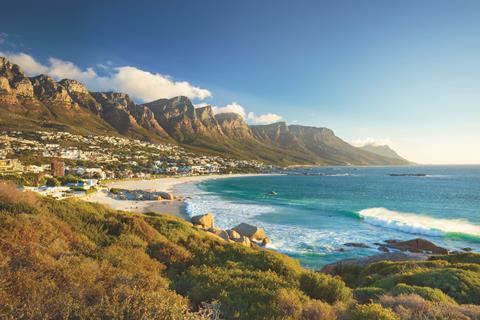 If you're thinking of moving to Africa, South Africa might be your best bet. There are a number of well-regarded universities in the country – including the University of Cape Town and University of the Witwatersrand, Johannesburg, both of which appeared in the top ten of the Times Higher Education's BRICS & Emerging Economies University Rankings in 2017. Other universities with chemistry departments can be found in Pretoria, Durban, Port Elizabeth, Stellenbosch and Potchefstroom. The Nature Index for 2016 puts South Africa at the top of listed African countries in terms of research output. However this needs to be put in perspective – when ranked globally, South Africa only comes in 40th place.
The chemical sector plays a considerable role in the country's economy. It accounts for about 25% of the nation's manufacturing sales and is the most developed of its kind in Africa, according to the Chemical and Allied Industries' Association. Among the big players is Sasol, a South African energy and chemical company. The main industrial hub is around Johannesburg, but chemical companies are also based in Cape Town and Durban. Mining companies, one of the larger employers in the chemical sector, are generally not based in cities but are instead located in remote areas (perhaps unsurprisingly, near to mineral deposits).
A major reason of moving to South Africa is the lifestyle – which is generally laid back and relaxed.
What's the downside?
Unemployment in South Africa is high and jobs are hard to come by for locals, let alone foreigners. Recent years have seen the country produce more qualified chemists, making competition even fiercer.
Despite this, chemists are still considered to have critical skills needed by the country and therefore there are possibilities for foreign chemists to qualify for roles. Last year, the South African Chemical Institute became authorised to grant the status of Professional Chemist to members who meet the qualifying criteria; it can also issue a critical skills letter to any Professional Chemist in order to apply for permanent residence status for industrial roles.
How much will I earn?
According to the South African Chemical Institute, the average annual salary for a research chemist in 2016 was R430,000 (£25,000) for women and R487,000 for men. Those with PhDs were able to command salaries in the region of R600,000–R700,000.
Cost of living compares favourably to Europe and the US, and it is possible to have a fairly high standard of living at relatively low cost. Cape Town has higher rental costs than Johannesburg, but even here average for a one-bedroom apartment in the city centre is around R10,000 with a three-bedroom apartment outside the city centre coming in at R13,000. However, despite its higher accommodation prices, Cape Town salaries tend to be lower than those offered in Johannesburg.
What else do I need to know?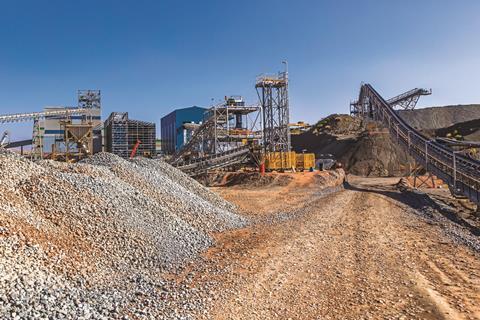 Due to the historical legacy of apartheid, large companies are required to ensure their workforce is diverse and reflects the local population. This includes setting targets for the employment of different ethnic groups and women at all levels of the company. These targets only hold for South African citizens.
Where should I go?
South Africa is a beautiful country, with an array of landscapes for the willing traveller. There are amazing vistas, incredible wildlife and a gorgeous climate that sees every season filled with sunny days.
Wildlife is a big draw with chances to spot lions, leopards, elephants, rhinos and buffalos at sites such as Kruger National Park, one of the largest game reserves in Africa. There is also plenty of wildlife along the coast. You can whale watch, dive with sharks or swim alongside penguins.
Other excursions include Table Mountain in Cape Town, the vineyards of Stellenbosch and the beaches in Durban.
For all its beauty South Africa is a country with a troubled political history. New arrivals can learn more by taking the boat to Robben Island, where Nelson Mandela and countless other political prisoners were held, walking through Mandela's former home in the township of Soweto or visiting the Apartheid Museum in Johannesburg.