Yfke Hager takes a look at a distance learning course that gets under the skin of the cosmetics industry
When Ian Prendergast started working at The Body Shop in the late 1990s armed with a degree in pharmacology, he soon realised that he needed to boost his knowledge of cosmetics. He turned to the part-time diploma in cosmetic science offered by the Society of Cosmetic Scientists (SCS), a distance learning course that is specifically tailored to the needs of the cosmetic industry.
'Much of my career progression has been down to the grounding that I received in that course,' says Prendergast. It covers much more than a university science degree, he explains. 'It was like a tough jigsaw puzzle, covering everything from manufacturing a stable product right through to quality control, marketing and legislation.' And while it might have been hard work combining study with a full-time job, applying his new knowledge in the real world made all the difference. 'It was a revelation for me to see it all come to life in my day to day job.'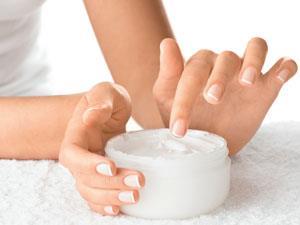 Cosmetically enhanced
With the UK economy in a double-dip recession and graduates facing the prospect of having to repay university tuition fees, early career scientists may be keen to explore ways to boost their career success while earning a living. The diploma in cosmetic science offers just that possibility. 'The course is suitable for scientists working in a non-related industry who want to move into the cosmetics industry, or those already working in the industry who want to hone their skills,' says Belinda Stone, the course manager.
The course consists of four modules and spans one year, although students may defer their examinations and spread the course over two years, explains course contributor Pauline Ayres, who is technical and regulatory manager at Azelis UK Life Sciences. The first module covers the basic principles of cosmetic science, including chemistry and microbiology, ingredients such as fats, waxes and resins, and aspects of human biology such as the structure of skin and hair. Modules two and three focus on the formulation of cosmetic and oral hygiene products, as well as manufacture and control, including production, quality assurance and product stability. The final module is aimed at perfecting the product and introduces students to the considerations of making and selling cosmetics such as product evaluation, safety, marketing and how product claims must be substantiated.
Students are assessed through two 3000 word essays and two 1500 word projects submitted throughout the year, and the course ends with four formal two-hour examinations. 'For the projects, students are given real workplace scenarios to demonstrate that they can think laterally and solve real-world problems that they could encounter during their employment,' says Ayres. 'The projects really allow you to demonstrate your understanding of the subject matter taught in the modules,' recalls Prendergast.
All the course materials, except the specially designed practical activity kits and one book, are also offered online. In spring, a 'lab day' is held in London, UK, for students who do not have access to a laboratory, while a weekend residential summer school based in Nottingham offers revision opportunities before the exams. 'The course will soon offer an online exchange forum to foster a sense of community,' says Prendergast, who is now a member of the SCS education committee.
Global appeal
The course attracts about 50 to 60 students from all over the world every year. 'The basic course requirements are two science A-levels, one of which should be chemistry,' says Stone. 'Most candidates also have a science degree, but it's not essential.' Prospective students are motivated to apply for a number of reasons, Stone says. 'They might want to gain knowledge to allow them to move up the career ladder, they may want to launch their own cosmetics range, or they simply have a passion for the subject.' But it's not a decision to take lightly. 'It's a very intensive course,' admits Stone, with students expected to complete 10–12 hours of study each week while holding down a full-time job. 'The course is tough,' Ayres agrees, 'but it's very highly regarded by the cosmetics industry in the UK and abroad because it covers all aspects of the industry.' And for those without a first degree, the diploma can also help towards entry on to a masters degree in cosmetic science at the London College of Fashion.
The course is a gateway to an exciting and varied career, Ayres adds, with roles available in research, production, sales, marketing and quality control. 'There are so many avenues open to experts in the personal care industry,' says Ayres, 'and the diploma is an excellent grounding for any of them.'