Amanda Halford's chemistry training has proved invaluable in her international marketing career, as she tells Sarah Houlton
Amanda Halford's chemistry training has proved invaluable in her international marketing career, as she tells Sarah Houlton
A degree in chemistry doesn't have to lead to a life in the lab, even if you want to use the subject in your work. There are plenty of careers in the business world where chemistry is a positive advantage, such as marketing within the chemical industry. That's exactly where Amanda Halford's Imperial College chemistry degree led her.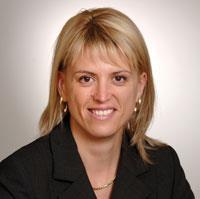 'I started at ICI on the graduate scheme,' she explains. 'I'd done work experience in their labs one summer, and got the chance to visit other departments. That opened my eyes to the possibilities and I went into marketing.' The company had its own internal training programme, which gave a good grounding in different aspects of business, sales and marketing, and she started out in product management.
After two years, she moved on. She'd got married and moved to France, where she worked for the French subsidiary of the American company Nalco in its paper chemicals division. 'I went into technical sales, and found it was extremely practical - I was selling chemistry that improved the performance of the paper making process. This was a great experience, as the ability to meet customers, negotiate and sometimes deal with difficult complaints is essential if you are going to be successful. In marketing, it's very difficult to get the respect of the sales teams when you propose new programmes and offers to them if you have never been out in the field selling.'
The job involved meeting customers, whether to support the sales team or to gain a better insight into customer requirements. 'You're always trying to find ways to improve what you offer, and new ways to use chemistry to solve problems,' she says. 'The way to enable that is by talking to the customers, and finding out what problems they would like to resolve.'
Her next step was with Elf Atochem in Paris, in a market management role that she describes as being a technical link between sales and R&D. 'We were looking at developing our surfactants in formulations to improve the performance of industrial detergents,' she says. 'The job was a mixture of market research and sales, translating customer needs into a technical specification the research teams could work on. The chemistry degree was essential.'
Global marketing
She moved to her current company, Sigma Aldrich, in 2000, initially to look after a small sales team based in Lyon. This led to a global marketing role within the fine chemicals business, and the creation of the new SAFC (Sigma Aldrich Fine Chemicals) brand in 2004. A number of clearly defined segments were developed - Biosciences, Hitech, Pharma and Supply Solutions - all of which now have strong visual identities, and are targeted at specific subsets of customers. 'It was a really exciting time - we were creating a whole new brand,' she says. 'We had to get the message out to all stakeholders within the company and to customers.' This meant putting together targeted packages of PR, advertising and trade show attendance, providing a platform for the sales teams to approach their customers from. 'Quite apart from the business side of things, it was very successful from a purely marketing and branding perspective - we get very good brand recognition now.'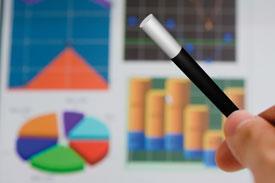 She has now moved on to another role, and in July transplanted her family to St Louis, US, where she's developing a new venture within the company. 'It's almost like looking after a start-up company, and I'm developing all the different aspects, from sales and marketing through IT, procurement and even distribution. It's a really exciting new challenge, and shows that with a technical background and experience in sales and marketing you can build a career that will lead you into business management.' Further assistance has come from the executive MBA which she studied for part-time while in France.
Amanda believes her chemistry knowledge has been invaluable in her career. 'On the strategic marketing side, it helped me understand customer needs - they have a lot of technical requirements, and there's plenty to keep up with, such as new technologies and chemistries,' she says. 'It also gives me much more credibility, whether I'm talking to customers or our own technical people.'
Sarah Houlton is a freelance writer based in London, UK