Rachel Fort reveals how she is completing a PhD while in full time employment
'I didn't study engineering because there weren't role models and I didn't know what it was. I didn't know what it involved when I made my decisions, so I didn't consider it.' Rachel Fort reflects on the road untraveled. As chair of the women's network at BP's Pangbourne Technology Centre, Fort is dedicated to making sure girls preparing for their GCSEs know what a career in STEM can hold. 'We want to show it doesn't just mean the lab, it can mean sales and marketing or applying knowledge into completely different areas.'
Testing directions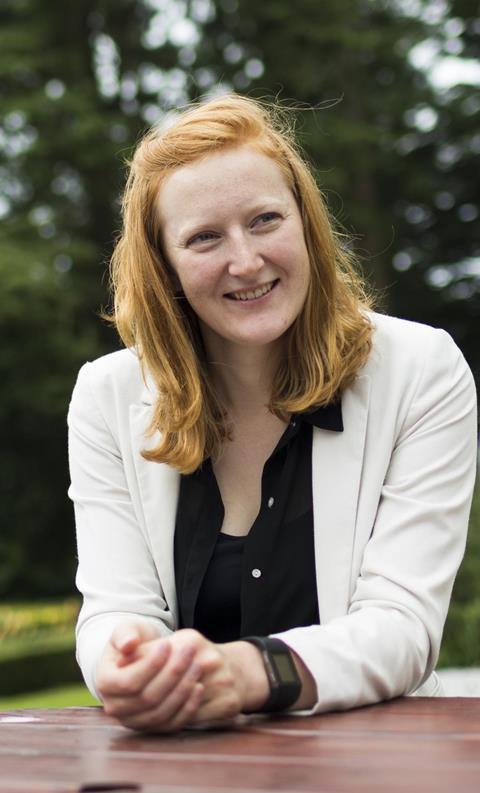 Fort is a strong role model herself, still at an early stage in her career but with a track record of actively seeking new opportunities. While studying chemistry at the University of Bristol, she spent her summers – and a year's placement in Oviedo, Spain – trying different career paths to see what worked. 'I knew I wanted to get some experience in industry,' she recalls. 'I definitely recommend getting as much experience as possible in different industries and research areas to see what interests you. Even if you find you don't enjoy the experience, it's valuable as it rules that career path out.'
It was this instinct that led her to joining the graduate programme at BP. 'It was the one that stood out,' Fort says. 'There was a chance to work on proper projects; I could develop new techniques that would be of use to the company, and a chance to see the chemistry I'd done actually applied.'
Completing her internship before her final year, BP then offered Fort a place on their graduate scheme, leading to another unique chance – a secondment at the 2012 London Olympics. 'That was a once in a lifetime experience. There were 70 of us out of 200 that took up the opportunity to work there, so it was a great way to meet people on the graduate scheme.'
Factfile
Name: Rachel Fort
Role: Development technologist, BP, and PhD student
Based: Pangbourne, UK and King's College London
CV: MSci chemistry, University of Bristol and 2015 industrial fellow, Royal Commission for the Exhibition of 1851.
Towards a PhD
The BP graduate scheme saw Fort rotate through different elements of BP and Castrol's automotive business, particularly focused on formulating lubricants ('anything you can think of that needs something to slip and slide over it'). Now with a clearer vision of where she wanted her career to go, once again she proved she wasn't afraid to seize the chances available to her. 'I'd always wanted to do a PhD, but didn't want to do it straight out of university as I wanted to be able to apply my research to an area or industry I knew,' Fort explains. 'I was looking at potential options that could lead to a PhD, and someone recommended the Royal Commission for the Exhibition of 1851. I talked to people who had fellowships previously, took advice from people at BP, and put together a project proposal.'
The Commission awards around 25 postgraduate fellowships and scholarships a year to study science and engineering – including industrial fellowships to support scientists interested in pursuing a PhD without leaving their job. Fort won a fellowship in 2015, allowing her to split her time between her role at BP and a PhD at King's College London. 'Most of the time I'm in the office, doing two days on my PhD, three days at work. But it flexes in both directions with the demands on my time. I also go in to university once or twice a month to meet the people in my group,' Fort explains.
'The support has been great, both from the research side and my day job. It's been a bit of an evolution in ways of working, and it takes trial and error, but I'm getting there now. It's such a different way of working – on the job side it's very clear, objective with very short timelines; with the PhD it's a whole different way of thinking. Switching between them is the biggest challenge.'
Fort hopes to complete her PhD within five years. But it's already given her a unique insight into how to approach her career. 'It's not being afraid of failure,' she says. 'That's always a challenge. And asking broader questions. It's easy to focus on the smaller things, and the PhD has definitely helped with that.'
It's a lesson she hopes to pass on to others through her work with the BP women's network – and in doing so inspire the next generation of scientists.