The agencies of the EU and European Commission over a range of traineeships, many of which are suited to chemists. Emma Davies reports
With its mild climate and mountainous backdrop, Lake Maggiore, straddling Italy and Switzerland, offers something for everybody. Perfect for skiing, hiking, and water sports, the region also has appeal for scientists. On Maggiore's eastern shore sits the town of Ispra, a third of which is occupied by the EU Joint Research Centre (JRC).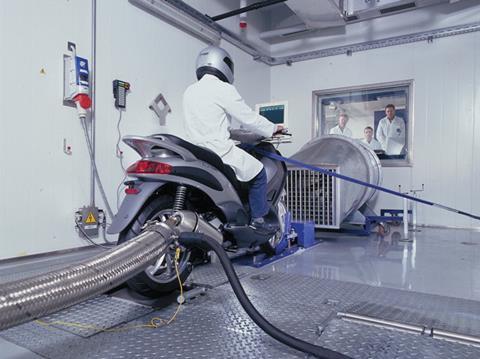 Operating as the European Commission's in-house science service, the JRC carries out research to provide independent scientific advice and support EU policy-makers.
It also hosts about 100 scientific trainees per year. Those wishing for a taste of JRC life in Ispra can apply for periods of three to five months 'Through its traineeship programme, the JRC provides university students and graduates with a unique and hands-on experience of working and living in a multicultural, multilingual environment,' says Barbara Piotrowska, JRC press officer. 'Trainees can also gain valuable work experience in different scientific fields, including chemistry, and get the opportunity to meet people from all over Europe with similar interests, and thus extend their networks,' she adds.
There are two types of JRC traineeship, one for those preparing a thesis for a university degree, the other for post-graduate training. The JRC advertises traineeships through open calls on its website and does not accept spontaneous applications.
Chemist Arianna Oddo is currently a trainee at the JRC Institute for Health and Consumer Protection, based in the nanobiosciences unit. Oddo has enjoyed her trainee experience. In particular, she has valued the way in which her experiments have had practical use, helping to develop EU policy support. 'It's very different from the research I have seen at university, where PhD projects can be on basic research,' she says. 'Here, we work to ensure the safety of nanomaterials, for instance, by developing new testing strategies. We have a very specific goal.' She feels that her work could have 'a strong impact on people's lives'.
She is also excited to be working with JRC staff scientists, who have a high level of international experience. 'You can always ask someone to teach you something or ask for scientific advice,' she says.
The most challenging aspect of a traineeship is the limited timescale, especially considering that people frequently need training in new scientific techniques, says Oddo. She has been lucky with her research project. 'The research has gone well and I have high hopes that we can produce some publications,' she says.
The project complements Oddo's research experience to date. She came straight from a master's degree in chemistry at the University of Munich, Germany. For this, she spent time at University College London working on drug development and cheminformatics. Oddo jumped at the opportunity to present her research at the JRC and found the audience 'quite excited' by it.
Perhaps best of all for Oddo has been meeting the other trainees, who have come from many countries. Trainees are accommodated in a woodland complex called Foresteria, five minutes' walk from the main entrance. Close by is a JRC clubhouse for sports and socialising, offering a wide array of activities, including water sports and triathlon.
On a website offering tips and advice, one former trainee, who now works at the JRC, fondly recalls watching Champions League football matches with people from all over Europe. He enjoyed his trainee experience, recalling: 'I was given many responsibilities and had the chance to test myself'. The only downside, he says, is that 'it does take some time to realise how and what you are supposed to do on the job, and sometimes the bureaucratic red tape can get a bit tiring, but other than that if you are an active person you will be able to join in and contribute plentifully'.
Northern lights
At the offices of the European Chemicals Agency (ECHA) in Helsinki, Finland, graduates from 10 different countries are currently working as trainees. ECHA works to implement EU chemicals legislation, including REACH and the Biocidal Products Regulation. The agency also helps companies to comply with regulations.
'Every day is challenging,' says Risto Linna, a graduate chemist from Finland who now works as a scientific officer at ECHA. 'There is never a boring day.'
When I started the job I had to learn to think like a regulatory chemist
In 2012, Linna completed an ECHA traineeship following his master's degree, having come across an open call during a web search for opportunities for chemists. He then went to work in regulatory affairs in the Netherlands before returning to ECHA.
Linna is based in the registration directorate, working in the substance investigation and data sharing unit. From the start of his traineeship he had 'very good training', he recalls, and his supervisor got him 'up to speed very quickly'. Before long, Linna was working on the same projects as the rest of the unit. Working in substance identification requires a good understanding of chemistry and many of the other chemists Linna works with have PhDs.
'In ECHA, we always work in teams, which means that work is checked,' he says. 'At university, nobody teaches you about regulations. When I started the job I had to learn to think like a regulatory chemist.' In his six months as a trainee, there was 'a lot to learn', he says. 'Now, I am back as an employee and still continuing to learn.'
ECHA takes on about 20 trainees per year in scientific fields such as chemistry, toxicology, biology, and environmental science, as well as in administrative areas. The traineeships are for recent university graduates or public or private sector employees working in fields relevant to chemical legislation and usually last for six months.
The traineeships start in either March or September. The agency offers a maintenance grant of about €1300 (£1000) per month and may contribute to travel costs at the beginning and end of the stay. Most trainees come from the EU or the European Economic Area countries (Norway, Iceland, Liechtenstein), but a small number come from non-member states. The most popular sections for trainees are ECHA's directorates C (chemical registration) and E (evaluation).
The agency publishes open calls on its website but also accepts 'spontaneous applications'. Applicants need to be able to communicate in English, ECHA's working language.
Linna has good memories of his traineeship. He started with another trainee in the same unit, who also shared the same office. 'It was great fun,' he recalls. 'There was always someone to ask questions of and go for lunch with.' His fellow trainees are now based 'all around Europe' but they stay in touch.
When Jurriaan Hoekstra, a Dutch scientist with a master's degree in toxicology and environmental health, arrived in March 2015 for his traineeship in an evaluation unit, it took him a short while to adjust to the limited daylight hours but he soon settled. 'Helsinki is a really nice city when the sun is shining,' he laughs.
A different environment
Many trainees take time to adjust. As former trainee Francesca Angiulli, a graduate chemist from Italy recalls: 'The weather, the food, the living style and the people are all so different to my home town.' However, she still values her time spent at ECHA. 'Even if you do not have the intention of pursuing a career in the public sector, it is important to known how the field works – ECHA gives you a new perspective on how agencies work from the inside.'
Hoekstra's time at ECHA has been fruitful and highly satisfying. He has been working on a knowledge management project, developing an IT tool to make information more accessible. When he arrived, the project was still at the ideas stage. Now, the prototype is almost ready for testing. 'It has been really rewarding,' says Hoekstra. 'People working with the programme say that it's easy to use, which is really good to hear.' Hoekstra had done some data analysis for his research master's degree but had not really been an 'IT person' before. This hasn't held him back, however, and he is pleasantly surprised by the project's success.
Moving from an academic environment to a big institution took some adjustment for Hoekstra. 'It is a different work environment but after one week I was fully used to it,' says. He works 40 hours a week at ECHA, on flexitime. Next, Hoekstra hopes to do a PhD in toxicology in the Netherlands or Germany. He has 'really enjoyed his time at ECHA' and would also consider a position there, should one become available.
Many trainees return to ECHA to work, says Sari Hochart, team leader in ECHA's HR selection and recruitment team. She urges interested scientists to get in touch for trainee positions. 'Please send your applications. We always have the possibility for spontaneous applications and they are always looked at,' she says.
Emma Davies is a science writer based in Bishop's Stortford, UK
Food and medicine
The European Food Safety Authority (EFSA) and the European Medicines Agency (EMA) both offer paid traineeships for young university graduates.
Trainees at EFSA can select up to two different areas of interest in a range of fields, from plant health and food ingredients to pesticides and genetically modified organisms. Trainees have 'responsible' roles supporting a project, aided by a training advisor.
Although chemists can apply for a number of positions, many are drawn to the regulated products department, says an EFSA spokesperson. 'But they could be chosen for any other unit in need of a chemist background for a specific project, even in the communications department,' she adds.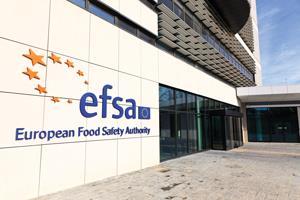 In the past five years, EFSA has worked to increase the number of traineeships it offers. This year has seen a 33% increase, to around 50. Trainees stay for up to a year and receive a monthly grant of just over €1000.
Meanwhile, the EMA takes on a total of around 40-55 trainees per year with a programme aimed at university graduates at the 'beginning of their professional careers', to provide an understanding of what the agency does and its role in EU activities.
The EMA is particularly interested in people with a background relating to EMA activities, including chemistry, medicine and life sciences. Competition for trainee places is intense. In 2015, for example, the EMA received 2500 applications for 55 trainee positions.
Traineeships last for up to 12 months and start on either 1 October or 1 April.
Applicants need a 'good command' of English and knowledge of a second EU language. The EMA pays trainees a maintenance grant of £1350 per month.