Small businesses offer unique opportunities for those who are up to the job, explains Charlotte Ashley Roberts
Q: I think I'd like to work for a small company. How can I find them and how should I tailor my application? What are the advantages of working for a smaller company?
A: That's a lot of questions! Small and medium enterprises (SMEs) may be small individually (defined as having fewer than 250 employees), but they make up 99% of all businesses. They account for almost half the UK's GDP and employ the majority of university leavers in the UK, with 60% of the British workforce working for a small company. So there's a lot of them around. But while most of us have heard of Pfizer, Siemens and Shell, you probably haven't heard of Vectura, BioFocus and Revolymer.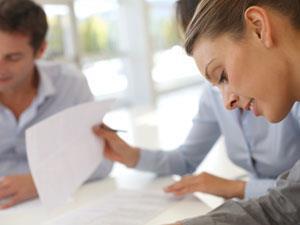 Small beginnings
SMEs are really interesting places to work, and I speak from experience working for a small biotech company. They provide the opportunity to get involved in a variety of tasks, from designing experiments to presenting the data and much more besides. This lets you understand the business as a whole, and you'll build a wide range of skills, which may be useful throughout your career. This breadth of experience can also help you choose the areas you like in future, or even avoid roles that you won't enjoy.
Many people would say that SMEs can be, or are often perceived to be, more entrepreneurial, so this is a good option if you like to be creative and innovative. For example, you are likely to get more contact time with senior people so your ideas can be heard, and decisions made, more quickly. I certainly felt that my input had a real impact on the performance of the company.
You may get more responsibility earlier than you would in a larger company and you will almost certainly have to use your initiative, and even make larger decisions on your own. There are often openings to advance your career if the organisation is expanding.
I also found that a smaller workforce means it's easier to get to know each other, giving some organisations a family feel.
Big picture
Large companies recruit very differently to smaller ones. SMEs may not have dedicated human resource departments and so may use a head hunter or a recruitment agency. They can't waste time and money interviewing the wrong people. They will also be interested in your desire to stay with the company as the impact of losing and replacing staff is much greater for small companies. They may also be looking for you to start immediately, so bear that in mind when you apply; if your notice period is more than a month you should mention it.
All companies want employees who are practical, flexible and quick to learn, but SMEs really need them because a small business often lacks the structure or the finances to provide lots of training. So being able to hit the ground running is important, especially for more senior positions. Making a valid contribution to the organisation quickly to increase their revenue or reduce their overheads is vital to an SME.
Make sure your CV and cover letter address the skills they are looking for, and make sure it's easy for the person reading your application to identify them. They may not be experienced in recruitment.
As always, you should provide quantitative evidence of how you meet the requirements, even if you don't match all of them (not many people do, but that is for another article). Make sure you tell them why you want to work for this company specifically and show your enthusiasm for what they do.
You haven't said what area of chemistry you would like to work in but have a look at www.labhoo.com, which lists the majority of SMEs (and larger companies) in the UK and other countries. You can filter by type of company and industry. I think you will be surprised at the number of companies and you may even find some close to where you live that you hadn't considered.
You should use your networks, as always, think about who you know, use LinkedIn and the Royal Society of Chemistry's interest groups to help you find individuals who work in areas that interest you. You can also find out more on our careers web pages or by coming along to one of our careers events.