When will funders take action on PhD and postdoc conditions?
UK Research and Innovation (UKRI) has announced that it will increase the minimum stipend for the PhD students it funds to £18,622 for the 2023–2024 academic year – an increase of nearly £1000 above the current minimum (and nearly £1460 above the standard take-home pay of someone working 37 hours a week on minimum wage). But we'll have to wait a little longer to find out if it's implementing further changes that could affect the working conditions of PhD researchers and the nature of the PhD itself.
Last year, UKRI opened a consultation on its New Deal for Postgraduate Research, which aims to ensure that PhD researchers receive effective training and the support they need. UKRI has now published a report analysing the responses to the consultation. Key issues raised by respondents include a need for better financial support, more flexibility in course structure and more opportunities for career development. UKRI says it will publish its own response to this feedback before the summer.
Similar action is on the horizon in Ireland. The Irish Times reports that a draft review of the state support on offer to PhD researchers recommends increasing stipends from €18,500 to €25,000 a year. However, the review reportedly does not commit to a recommendation on the much-debated issue of whether PhD students should be granted employment status. The final report is due to go to the Minister for Further and Higher Education later this month, so it will still be some time before we will know how the recommendations will be acted on.
Pressure is also mounting for a similar review of postdoc conditions. In mid-April, the American Society for Biochemistry and Molecular Biology sent recommendations to the National Institutes of Health urging better benefits and training plans and more staff scientist positions. And on 1 May, the Support Our Science campaign in Canada staged a nationwide walkout of students and academics to demand increased federal funding for both graduate students and postdoctoral researchers.
With actions such as these, organisations with the power to improve working conditions and career prospects for early-career researchers can no longer claim that they are unaware of the issues. But they seem slow to take action themselves. The Canadian walkout was prompted by the lack of additional support for researchers in the 2023 Canadian federal budget, despite Support Our Science having successfully brought its campaign to the attention of ministers and senators.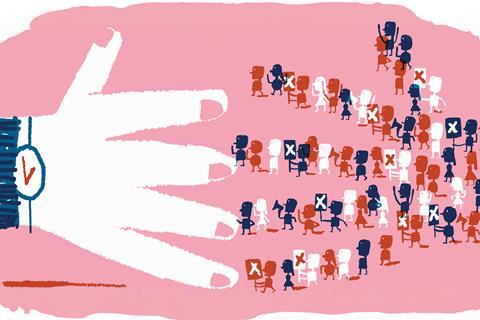 Different groups may disagree about the purpose of a PhD or postdoc position – and consequently, about the support those undertaking them should be entitled to. But it's time for governments and funders to announce what – if anything – they're going to do about the levels of dissatisfaction among these groups.
That clarity is important. On the same day UKRI shared its consultation report and new stipend value, it also published an equality impact assessment of the terms and conditions enforced on all research organisations that receive training grants from UKRI. Interestingly, many of the recommendations of that report simply require existing policies around the entitlements of PhD students (to leave or to disability accommodations, for example) to be stated more clearly. Furthermore, many of the suggested policy changes effectively bring PhD working conditions into line with UK employment law. Whether UKRI will adopt these suggestions – or go further and grant PhD researchers full employment status – will become apparent when it releases its New Deal plan. Let's hope the wait is worth it for future PhD researchers.

Emma Pewsey is Chemistry World's comment and careers editor since 2019. She previously worked on the features team at eLife and She received her PhD in corrosion science.
View full profile