Eric Scerri
Oxford University Press
2013 | 200pp | £12.99
ISBN 9780195391312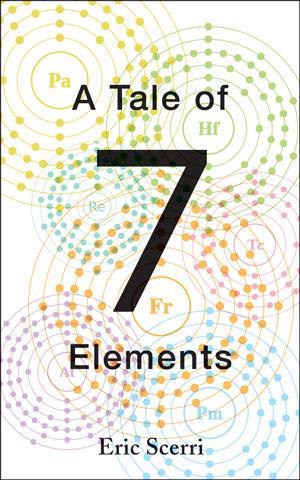 This year is the centenary of Henry Moseley's publication on his x-ray technique for ordering the elements. Moseley's discovery meant that each element could be ordered according to its atomic number, from the lines in its x-ray spectrum. Once the dust had settled, it became clear that seven elements were missing from the periodic table.
The story of the search for these missing elements is a tale of ingenuity, competitive spirit and no little vitriol. When viewed with hindsight, this 'filling in of the gaps' in the periodic table seems like a formality. But A tale of seven elements shows it was anything but. Eric Scerri details the twists and turns, blind alleys and verbal tennis that characterised this worldwide race for discovery. A worthy topic, and timely.
As well as covering the scientific challenges in finding these elements, many of them radioactive and fiendishly difficult to isolate, the book includes a section on the more modern search for elements after uranium.
Scerri begins his tale with a history of the periodic table, important background for the rest of the book. While these early parts of the book are somewhat slow, Scerri is into his stride by the time he reaches the contentions and disputes over hafnium. These arguments, about whether a new element has been found, and who can be deemed the discoverer – so-called priority disputes – are a rich seam throughout the book.
Why, when Moseley had provided such a clear and unequivocal means of determining the nature and authenticity of the missing elements, were there so many disputes? Scerri sagely muses that perhaps it was precisely because the problem was so clearly focused that the stakes and emotions ran so high.
This is a history replete with slanging matches, as scientists vie to be lauded as the discoverers of new elements. So if you'd like to know about the stories and scientists of chemistry's greatest search, and see some acerbic correspondence along the way, then this is the book for you.
Purchasr A tale of seven elements from Amazon.co.uk