Edited by Renée Cole, Cecilia Marzabadi, Gail Webster and Kimberly Woznack
Springer
2014 | 220pp | £35.99
ISBN 9783319060439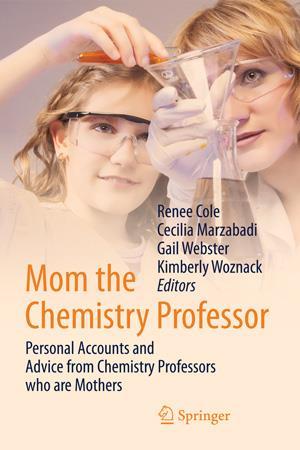 'I was told, I was rarer than a giant panda,' shares Lesley Yellowlees, professor at the University of Edinburgh and past president of the Royal Society of Chemistry. Whoever told her this, the content of the message was clear: female chemistry professors or heads of school are still difficult to find. Do females struggle to see how to combine a career in academia with bearing and rearing children, is that why they leak from the pipeline?
In Mom the chemistry professor, 16 female chemists aim to inspire female students to stay in science by sharing how they combined pregnancies and raising their descendants with their scientific or teaching career. Except for one lady, who happens to be a single mum, they all have one thing in common: a very supportive husband who understands the demands of a career in science, and is willing to either make strong concessions in his own career or at least welcomes a nanny.
If you found Mr Perfect, have an unproblematic pregnancy and get healthy offspring, the wide range of tips in the book can help you succeed in your career. Or at least the book shows that it is thinkable to aim high in academia and be an amazing mum at the same time. It is not always easy, but it is rewarding and possible.
Most of the stories are interesting, showing that there are 'normal', warm-hearted human beings with typical worries behind the professor title, and almost all encourage others to follow the academic route. However, after reading six personal accounts, which are similar in setup and take-home message, you might think '…another ten to go?'
The last chapter finally highlights a different aspect that pregnant and nursing chemists face: the known and unknown hazards for the foetus and baby during pregnancy. How to continue a career in an environment where one is naturally exposed to toxins? In other words, how does the giant panda survive during times it is not able to harvest its own bamboo?
I would recommend this book, not just to students but also to policy makers who would like to see more females pursuing a career in higher education. Reading about their motivations and thoughts at different stages in their career might give a better understanding of why some decide to leave.
Purchase Mom the chemistry professor: personal accounts and advice from chemistry professors who are mothers from Amazon.co.uk