Antidepressant under spotlight once again
UK pharmaceutical giant GlaxoSmithKline, which has spent the past few years fighting off accusations of risks associated with its market-leading antidepressant Seroxat, has rejected fresh claims that it improperly withheld medical trial information in the 1990s.
In 2003, the UK's Medicine and Healthcare Products Regulatory Authority (MHRA) ruled that the selective serotonin reuptake inhibitor (SSRI) Seroxat should not be prescribed to patients under the age of 18. The decision was based on research by GSK which showed that the drug more than doubled the risk of suicidal behaviour in depressed children.
But according to a report by the BBC programme Panorama, emails have now come to light suggesting the ban should have been in place years before. If true, children prescribed the drug would have been knowingly put at an increased risk of suicide.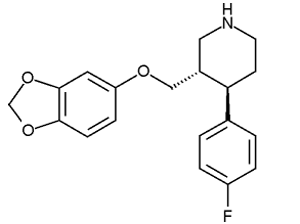 Seroxat was never actually approved by EU or US regulators as a medicine for those under 18 years of age. At the time of the events in question, the drug's label stated that 'the use of Seroxat in children is not recommended, as safety and efficacy have not been established in this population.' Nevertheless, some doctors in the UK did indeed prescribe Seroxat to teenagers.
The BBC's claim is that GSK had told drugs reps in 2001 that Seroxat demonstrated 'remarkable efficacy and safety in the treatment of adolescent depression'. Yet months before that, the BBC claim, the company's marketing division had sent emails warning that the drug did not really appear effective at treating adolescent depression, an effect they describe as 'not something we wish to publicise'. Trials run by GSK in the 1990s had failed to show a marked improvement in patients under 18.
'GSK utterly rejects any suggestion that it has improperly withheld drug trial information,' announced the company in a release issued last night. 'Results from its paediatrics studies were documented and submitted to regulators in accordance with regulatory requirements. Results were also presented publicly, published in scientific journals and are available on GSK's website.'
The emails reported by Panorama came to light as part of ongoing fraud trial investigations in the US. The MHRA's Criminal Investigation Unit is also investigating the issues surrounding withheld Seroxat clinical trial data, though a spokesperson said this had not yet been referred to the police.
Bea Perks