Antibody becomes the first drug approved for the autoimmune disease since 1955
The first new treatment for lupus erythematosus in half a century has been approved by the US Food and Drug Administration (FDA).
Benlysta (benlimumab) is a monoclonal antibody that was developed by US biotech Human Genome Sciences from antibodies provided by Cambridge Antibody Technology in the UK, and commercialised in collaboration with GlaxoSmithKline. It acts against B-lymphocyte stimulator, a protein that is thought to increase production of white blood cells that attack healthy tissue, and which is present in elevated levels in lupus patients.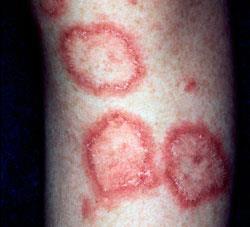 The cause of the autoimmune disease is unknown, which has made it difficult to find a target for drug treatment. Current therapy relies on preventing flare-ups of the disease occurring, and reducing their severity and duration when they do. Many patients rely on steroids, and also take drugs designed to treat rheumatoid arthritis, another autoimmune disease, and even antimalarial drugs - the last drug to be licensed for lupus, in 1955, was the antimalarial plaquenil (hydroxychloroquine).
Analysts are predicting blockbuster status for the drug - annual sales of anywhere between $3 million and $7 million (?1.9-4.4 million) have been estimated, with the annual price per patient expected to be around $35,000. But it is not the solution for all lupus sufferers. It does not work in all forms of the disease, and while Phase III trials showed an improvement in patients given the antibody on top of standard therapy, it remains unclear whether it actually reduces the number of severe flare-ups. It also appeared to be less effective in black patients, in whom the incidence of lupus is higher, and further trials will be carried out in this group.
Despite these limitations, its approval has been welcomed. 'It is the first drug ever to be specifically developed to treat lupus,' said Sandra Raymond, president and chief executive of the Lupus Foundation of America. 'It is a significant first step toward reaching our goal of developing an arsenal of new, safe, effective, and tolerable treatments.'
Sarah Houlton