House of Lords says that science advisers need to be given funding and access to ministers
Chief scientific advisers (CSA), tasked with providing UK government departments with evidence-based policy advice, are often overlooked or bypassed completely, according to a new report. The House of Lords Science and Technology Committee says that CSAs need to be given direct access to ministers and a formal role in signing off new policies to be effective.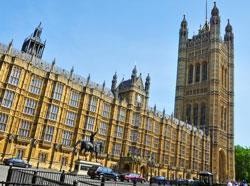 To ensure that CSAs are able to challenge ministers and support departmental use of science, the report has a number of recommendations including giving them a budget to commission advice and evidence. Other proposals include recruiting CSAs from outside the civil service so they have standing within the scientific community; appointing CSAs on a part-time basis (at least 3 days a week) and for a fixed period of three years to ensure CSAs maintain critical links with academia and industry; and grading CSAs at director general or permanent secretary level. Finally, it suggests that the government chief scientific adviser should assess CSAs' performance annually to ensure that they are engaging effectively with their department, the scientific community, industry and with their equivalents across Whitehall.
'We are pleased that all ministerial departments now have a CSA post,' said Lord Krebs, chairman of the committee. 'However, if all CSAs are to do their job effectively they need expertise, independence and resources. We have found examples where CSAs were not able to have a proper say on a policy during its development, but with the changes we recommend, including a seat on the departmental board and enhanced resources, the role of CSAs will be strengthened and the process of policy making improved across government.'
One of those examples is Paul Wiles, a former Home Office CSA, who gave evidence to the committee on how he first heard about proposals to introduce ID cards on BBC Radio 4's Today Programme. As a result, he couldn't offer advice on the error margins relating to biometrics and existing technology before the policy was announced. Brian Collins, a former adviser to the Department for Business, Innovation and Skills and the Department for Transport, described how, when off-shore wind policy was being developed, he lacked access to decision makers and so was not able to offer engineering advice to the relevant discussions.
'The independence of CSAs, as well as their standing within their own departments, are key issues and we're delighted to see that the committee shares our view,' said Imran Khan, director of the Campaign for Science and Engineering. 'We need a scientific advisory system which empowers outside experts to challenge civil servants and politicians on issues of science and evidence.'
Maria Burke