New drug registration laws expected to boost the country's pharmaceutical industry
Hepeng Jia/Beijing, China
A long-awaited amendment to China's drug registration system is expected to discipline the country's medical sector and boost the pharmaceutical industry, report analysts.
The newly revised Statute on Drug Registration and Management was released on Wednesday 11 July by the State Food and Drug Administration (SFDA), just one day after its former head, Zheng Xiaoyu, was executed for taking bribes and illegally approving new drugs.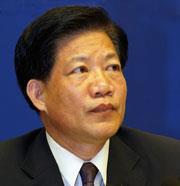 His colleagues, Hao Heping and Cao Wenzhuang - who were responsible for approving pharmaceutical equipment and drugs at SFDA - were both sentenced to 15-year imprisonment in November 2006, followed by death sentences issued at the beginning of this month with a two-year stay of execution.
Corruption on this scale was accompanied by an unprecedented number of drug approvals. In 2005, for example, 11 086 drug applications, including 1113 applications for new drugs, were approved in China. In the same period, the US Food and Drug Administration (FDA) reportedly approved only 81 new drugs.
Wu Zhen, deputy head of SFDA, told a news conference on 11 July that drawbacks to the previous drug regulatory system had included a lower threshold for drug licenses, the lack of inspection on drug applications, and insufficient supervision on drug evaluators.
Efficient drug regulation
'The revision will create a stricter drug registration and approval procedure and develop a highly efficient drug regulatory system,' Wu said.
One major revision is to narrow the concept for 'new drugs'. Previously, generics with different dosage, use adjustment, or major improvements in production techniques could all be categorized as new drugs. In the amended statute, only those not having appeared on the Chinese market are defined as new drugs, although many may still be generics of foreign drugs not sold in China.
To cope with the narrower new drug definition, the revised drug registration statute has expanded the category of generics, but stressed that generics must be identical to the originals in safety, efficacy and quality.
The new drug registration rule is also designed to strengthen the approval procedure. Drug evaluators are required to make on-the-spot inspections to ensure that samples and data submitted by applicants are consistent with the drugs about to enter production.
Corruption reduction
To reduce possible corruption, the new regulation stipulates that drug approval must be based on collective decisions. The drug evaluators will be made public and responsible for their decisions, and any evaluators with potential interests in the application will be asked to avoid reviewing.
Ken Ren, president of the Beijing-based pharmaceutical consultancy Accelovance, said the new regulations, plus the disciplinary measures enacted by SFDA following the Zheng case, will push Chinese pharmaceutical firms to do more research and development even for generics production.
'Chinese pharmaceutical companies cannot afford to develop new chemical-based drugs, but they can invest in refining existing chemical structures and expanding their indications,' Ren told Chemistry World.
But for China's more than 4000 drug producers, especially the smaller ones, the challenge could be big. With the previous loose regulation, some producers obtained dozens of licenses for their generics - some even identified as new drugs to enjoy greater pricing rights - so that they could rapidly shift to other drugs if those in production were hit by the governments' drug price cuts and the cutting-edge price wars.
Improving quality
The challenge is not a bad thing, said Dai Shengming, secretary-general of Beijing Pharmaceutical Profession Association. 'The new drug rule will help wash out the smaller players so that bigger ones can concentrate resources to improve drug quality and increase research,' said Dai.
He added that the bidding system used by hospitals in China to purchase drugs, which accounts for most drug sales in the country, should be based more on medical efficacy than on price.
'Only then can the improved drug quality and innovation favoured by the new drug registration get a good return from the market,' Dai told Chemistry World.
Enjoy this story? Spread the word using the 'tools' menu on the left