'Far-sighted' initiative from the University of Glasgow seeks to increase access to scientific knowledge generated using taxpayer money
The University of Glasgow is giving away its intellectual property (IP) for free in a move designed to maximise dissemination of knowledge and increase commercial collaboration. Businesses and entrepreneurs can now apply for exclusive rights to the fruits of scientific endeavour at the university, including research findings that might one day be used to improve the treatment of cancer.
Businesses and individuals can browse a list of IP deals and apply for license agreements using a dedicated website called Easy Access IP.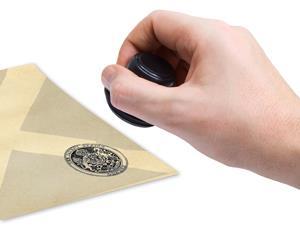 'We reckon that a small percentage - under 10 per cent - of IP generated here has significant potential such that an external partner will work with us to commercialise it, either through spin out or licensing,' says Kevin Cullen, director of research and enterprise. That leaves 90 per cent of IP unused. 'That doesn't mean it isn't useful to someone. If the university isn't in a position to develop, promote or commercialise IP, we have taken the decision to put it into the hands of people that can.'
One IP deal offered on the website involves technology that targets cancer cells without harming normal cells, reducing the toxicity associated with conventional therapies. 'This is about suicide strands at the end of DNA that promote the self-destruction of cancer cells,' says Cullen.
All IP from the University of Glasgow will be assessed within six months and if a commercial route is not identified it will go on the website. Any company wishing to use the IP must sign up to a deal with four key elements: it must show how its plans will benefit the economy; it must agree that the university can continue research in the area; it must acknowledge the university as the source of the IP; and finally it must agree to allow the university to recover the licence after three years if the IP hasn't been used. The company will not need to pay royalties, but Cullen adds: 'We will take donations with a smile.'
Graham Richards at the University of Oxford has experience with IP and university spin-outs based on chemistry research. He tells Chemistry World: 'If it does speed up the process and make it easier for companies to interact with the university, that is very good.' However, he says that the new initiative may not have as much impact as you might think. 'I doubt that they would give away something really valuable or that they perceive as being really valuable,' he adds.
'This far-sighted move is exactly what is needed to begin breaking up the log-jam of patents impeding access to university research and so unlock its value for social and economic benefit,' says John Sulston from the Institute for Science Ethics and Innovation (ISEI) at the University of Manchester, UK. 'All of us, and not least Glasgow University, will be watching eagerly for others to follow this bold initiative.'
Mike Brown