Chemical producers brace for shortages as thousands of tonnes of raw material are stranded in port due to traces of GM crops
The European Commission is speeding up approval of the import and processing of two genetically modified (GM) maize varieties in the European Union to prevent disruption of the oleochemical supply chain.
Over 200,000 tonnes of soya bean from the US are currently stranded in EU ports after minute traces of unauthorised GM maize were found in a number of trans-Atlantic shipments. The stranded soya would have been used to make a wide range of products, including cosmetics and toiletries, plastics, resins in coatings and printing inks and lubricants.
'There's serious concern among oleochemical producers about future supplies of some raw materials,' says Klaus Nottinger, a consultant at OleoConsult, Neuss, Germany. 'Companies are looking for alternative oils and sources of their supplies which do not have any GM implications.'
Zero tolerance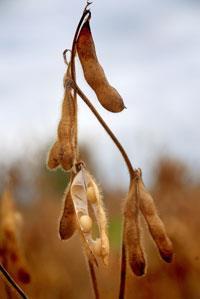 Current EU regulations take a zero tolerance approach to imports containing unauthorised genetically modified organisms (GMOs) even at the parts per billion level. As a result, whole shipments with traces of unapproved GMOs have been rejected at EU ports even though the traces are believed to be the remains of GM maize shipments carried on previous voyages.
The Commission is now endeavouring to accelerate the complicated system for approval of the two GM maizes involved in recent rejections - one developed by Monsanto and the other Syngenta. Until the EU authorises both products, traders are refusing to ship any more soya from the US, the EU's main source of the crop during the winter months.
While Monsanto's GM maize could be authorised by the end of this week, the approval of Syngenta's maize may have to wait until after a meeting of the EU's agricultural ministers in December, who are unlikely to support authorisation with a qualified majority.
'The EU's food and feed sectors are facing disaster if shipments from the US continue be blocked,' says Willy de Greef, secretary general of the European Association of BioIndustries (EuropaBio). 'But producers of oleochemicals from soya oil are also affected as well. There will be shortages and rising prices. Some chemical companies may find that their next delivery of soya oil does not arrive because their seed crusher has had its latest import of soya beans rejected.'
The strictness of the EU regulations on unauthorised GM imports has also been threatening supplies of other vegetable oils to chemical companies that want to switch from petrochemicals to renewable raw materials.
Canada, the EU's major source of linseed, recently halted shipments of the crop to the EU after traces of an unauthorised variety were found in food products in European supermarkets. The unapproved linseed, which had never been commercialised, had entered the supply chain after being tested on a number of Canadian farms.
'Some of our customers, most of whom are suppliers to printing ink formulators, are now getting worried about their future supplies of linseed,' says the sales manager of one European oleochemicals producer.
The European Commission is considering putting forward proposals for replacing zero tolerance of unauthorised GM with a threshold of 0.1 per cent. But it is reported to be anxious about the political reaction to even this small proportion among some member states.
Sean Milmo