Bangalore aims to attract business in another emerging area: nanotechnology
Already the home for India's leading software and biotech firms, Bangalore is now aiming to attract businesses in another emerging area: nanotechnology.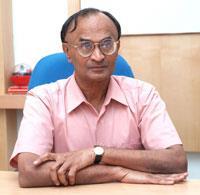 On 22 August, Karnataka state science and technology minister Ramachandra Gowda announced plans to set up India's first 'nanopark' in the outskirts of Bangalore and vowed to make it a hub for nanotechnology activities in the country.
'We are inviting industries in India and abroad with open arms to set up their units in our new park,' Mysore Vidyashankar, secretary for the state science department, told Chemistry World. 'They are free to build research and development labs or production facilities, and our government is here to help.'
The 15-acre dedicated nanopark will be established about 30 kilometres from the airport. It is a cooperative initiative between Karnataka state, which is offering the land for free, and central government in New Delhi, which will provide US$25 million (?12.4 million) in seed funding. Vidyashankar estimates that the nanopark may open in 18 months.
Bangalore's nanopark owes its birth to the Indian government's big - though belated - push into nanotechnology. In May this year, the cabinet sanctioned $250 million for a five-year 'nano mission' to boost the field - the largest amount ever allocated for a single science project.
'We got the funding after fighting for three years,' said C N R Rao, a renowned chemist at the Jawaharlal Nehru Centre for Advanced Scientific Research (JNCASR) in Bangalore, who is heading the mission. 'We have to invest this money in the best way that will make us a world leader in nanotech.' The $25 million grant to Bangalore's nanopark is one such investment.
The mission's broad plan is to create five national facilities in specified areas, including a synchrotron facility dedicated to nanoscience, and a further 10 R&D centres across the country. Although Rao admits that India's nanotechnology research has not yet matured to compete on the international stage, he believes it will take off with industry involvement. For example, petrochemical and manufacturing giant Reliance, India's largest private sector company, has set up its own nanotechnology R&D centre in Pune. But Amarnath Maitra, a chemistry professor at Delhi University and now a visiting scientist at the Johns Hopkins University, Baltimore, Maryland, who works on nanoparticles for drug delivery, is sceptical about the nano-investment. 'I did not get any recognition or grants from India, so I am trying to develop some technologies here [at Johns Hopkins],' he said.