A new UK government copyright review says researchers should be free to copy and data mine digital data
Ned Stafford/Hamburg, Germany
A new government-commissioned review of UK copyright laws is recommending major changes that would have not only a major impact on the music and film industry, but also on scientific research.
The 132-page Digital Opportunity report, written by a committee headed by Ian Hargreaves, professor of digital economy at Cardiff University, says that the UK is still operating under archaic copyright laws, while other nations are adapting to the digital age. The report estimates the UK economy would be boosted by ?5.5 billion to ?7.9 billion a year if its recommendations were adopted.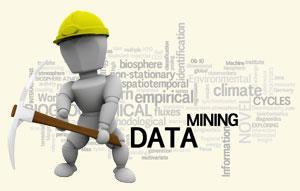 The proposals of most interest to researchers call for new regulations to allow digital copying of medical and other journals for computerised analysis. Another recommendation would permit access to so-called orphan copyrighted works, which remain locked because authors are not known or can't be traced.
Robert Kiley, head of digital services at the Wellcome Trust, which spends about ?600 million annually to fund medical research, tells Chemistry World that the foundation strongly supports the two recommendations, saying that the current system is not compatible with the digital age and acts as a major barrier to research and innovation.
Describing already published research as 'a vast, and largely untapped, resource,' Kiley says text and data mining tools enable researchers to 'identify new connections and associations within this immense and rapidly growing knowledge base and generate vital new insights that will lead to considerable health and economic benefits'.
Under current law, orphan research is 'essentially locked from use at present,' he says. 'An appropriate and efficient rights clearance system will enable researchers to access these works, and utilise a huge amount of potentially valuable information.'
Asked whether he feels UK researchers should be speaking out publicly in support of copyright reform, Kiley says: 'In general, we would support and encourage scientists in engaging in policy discussions that impact research. Indeed, the presentation of examples in different fields where existing copyright provisions are creating barriers for research and innovation will be valuable in continuing to make the case for reform.'