US Supreme Court will hear intellectual property case being fought between US university and pharma firm Roche
The US Supreme Court has agreed to rule on the question of who owns intellectual property (IP) generated using billions of dollars of taxpayer money. The case brings renewed focus on university IP rights.
The move has been prompted by a long-running legal battle between Stanford University in California and Swiss pharma company Roche - a battle that tests whether a 30-year-old US law called the Bayh-Dole Act has priority over IP contracts.
The act was intended to ensure that IP generated using government funding would maximise public benefit. Broadly, it gives research organisations ownership. But in this case, it conflicts with contracts signed before the inventions were made.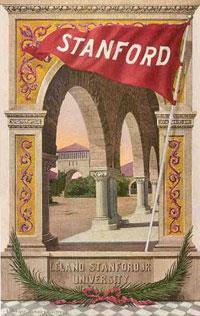 The patents involved protect technology for monitoring HIV treatment using polymerase chain reaction (PCR) science. In the 1980s, Stanford collaborated with a company called Cetus on the technology. Stanford researcher Mark Holodniy was at the centre of the work and signed agreements with both parties and was later granted patents.
Years later, Stanford claimed Roche, which bought the Cetus PCR patent portfolio in 1991, was infringing patents it owned because the work was done using government funding. A US court ruled in favour of Roche, but the Supreme Court has now agreed to clarify the application of the Bayh-Dole Act.
Contract complexities
The case has arisen out of some unusual circumstances, says Robert Fitt, an associate at UK law firm Bristows who works on patent litigation in the life science sector and has experience of the US system. Normally, contracts signed by university staff would clearly grant the IP to the institution. But in this case, he says, it seems that Holodniy only promised the IP to the university - an 'agreement to agree'. It has come to a head because Stanford has taken legal action.
Fitt worked on the UK lawsuit between Amersham, now GE Healthcare, and two former employees that focused on 'outstanding benefit'. The employees were awarded ?1.5 million in compensation because of the significant contribution their patent played in the profits made through a medical imaging product called Myoview. But such compensation is not the norm, says Fitt: 'If you're employed to invent, under the patent act, any invention you make during the course of your employment will belong to the employer.'
IP has come under increased scrutiny in the UK in recent months. Business secretary Vince Cable said in the run up to the October comprehensive spending review that he wanted to revisit the issue. More recently, on 4 November, Prime Minister David Cameron announced a six-month review of the IP framework.
Graham Richards, an Oxford University chemistry professor, says that the UK has a better stance on IP than it used to but problems remain. For example, to prevent later ambiguity, universities should set up their legal framework so that IP generated by graduate students - as well as staff - comes under the ownership of the institution. Such ambiguity can make investors reluctant, he says: 'It makes it very difficult for venture capitalists if they can't be sure the IP is "clean".'
Andrew Turley