China's Traditional Chinese Medicine (TCM) industry has suffered a setback
Hepeng Jia/ Beijing, China
China's Traditional Chinese Medicine (TCM) industry has suffered a setback after the country's first TCM maker to be listed on the New York Stock Exchange withdrew its shares just one year after its high-profile listing.
Despite a 21 per cent year-on-year growth in profits to 390 million yuan (US$53.5 million), Guizhou Province-based Tongjitang Chinese Medicines announced on 10 March that it would be buying back all its tradable ordinary shares. Shares in Tongjitang - famous in China for selling Xianling Gubao, a leading TCM osteoporosis treatment - have been traded for less than its issuing price of US$10 throughout the past year and on 9 April, its share price fell to $8.40.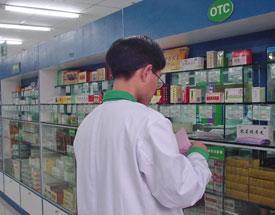 Tongjitang officials were unavailable for comment. But Zhang Mingfang, a pharmaceutical industry analyst of China Merchant Securities, says that TCM makers like Tongjitang may initially win over investors because of their profitability. But in the long term, investors may lose confidence because, unlike modern drugs, TCMs are complex mixtures of herbs and animal products.
Although their packaging has been improved and their production standardised, the professed benefits of TCMs are difficult to explain in terms of their chemistry. 'It might be difficult for TCM makers to meet the expectations of Western investors accustomed to the regular drug development pipelines of big pharmaceutical firms,' says Zhang.
Cheng Mingzhao, a senior lecturer at Middlesex University in London, UK, and vice-president of the UK's Association of Traditional Chinese Medicine, agrees. TCM makers might find it difficult to list successfully because most of their products are subject to less rigorous clinical trials than modern drugs.
But Peng Huaizheng, corporate finance director of London-based investment bank Seymour Pierce, says the expected delisting of Tongjitang does not mean that Western investors have rejected TCM. 'Most investors do not care whether the chemistry of TCM is well defined,' says Peng. 'If a TCM maker is able to show a reasonable balance between profitability and risk, investors will choose its stocks.'
Chinese drug firms, including TCM makers, should continue to try to get listed on Western stock markets - including the London Stock Exchange, Peng says. But he adds, 'TCM makers must tailor their promotion strategy appropriately to win the confidence of Western investors.'