Mississippi man alleged to have sent potent toxin to President Obama and other public figures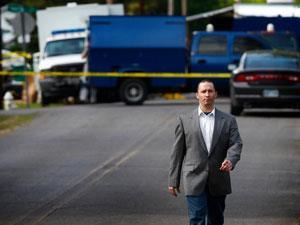 A martial arts instructor from Mississippi has been charged with sending ricin-laced letters to President Obama, a Republican Senator and a state judge last month. The letters were intercepted at postal screening facilities.
James Everett Dutschke of Tupelo, Mississippi, was arrested on 27 April for 'knowingly developing, producing, stockpiling, transferring, acquiring, retaining and possessing' the biological toxin ricin, as well as a delivery system to weaponise it. If convicted, he faces up to life in prison. A preliminary hearing date has been set for 2 May.
According to the affidavit, a Department of Homeland Security expert analysed the letters and concluded that the ricin was processed in a way that rules out any 'legitimate use for prophylactic, protective, bona fide research, or other peaceful purpose'. The same expert also said the extraction process appeared to be more involved than merely grinding castor beans.
On 22 April, the US Federal Bureau of Investigation (FBI) and the Mississippi Office of Homeland Security trailed Dutschke and found that he threw out a coffee grinder box, a latex glove box and a dust mask, the affidavit stated. Tests confirmed the presence of ricin on the discarded dust mask.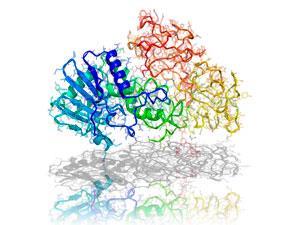 In addition, a search of Dutschke's computer revealed that it had been used in December to download a publication that describes safe handling and storage methods for ricin, and a second that details how ricin is detected. Dutschke told agents that he hadn't researched or read articles regarding castor beans or ricin.
More evidence emerged on 24 April, when officials searched Dutschke's former taekwondo studio and found several items that tested positive for ricin, according to the affidavit. In that same search, agents obtained records indicating that Dutschke had ordered and paid for castor bean seeds online in late 2012.
Dutschke was only identified as a suspect after the man who had originally been arrested in connection with the ricin mailings flagged him up to authorities.
Testing times
'The good news in this story is that the system that we put in place after the lessons learned from anthrax mailings back in 2001 worked,' says Murray Cohen, the founder and chairman of the Frontline Healthcare Workers Safety Foundation in Atlanta, Georgia. Cohen won't go into detail about the ricin detection technologies in place but will say that the tests at the postal facilities are designed to be 'very sensitive, but not very specific', so there are a lot of initial false positives, but no false negatives. After this initial screening, a more robust test is used, which can take hours or days to return a result.
Extracting ricin can be done in the kitchen and even on a camp fire
According to the Centres for Disease Control (CDC), the rapid screening tests used to detect ricin indicate whether components of the castor bean are present in the environmental sample and whether ricin is present. If both of these screens are positive, then the presence of ricin can be confirmed. Castor beans are easy to purchase as they grow wild in much of the world, and are cultivated globally because they provide useful industrial and pharmaceutical products.
Extracting ricin from castor beans does not require much technical know-how. 'That can be done in the kitchen and even on a camp fire,' Cohen tells Chemistry World. 'You are taking the beans and seeds out and trying to extract from that shell and the pulp a poisonous material.'
Despite being quite poisonous, the CDC explains that it would take a deliberate act to make ricin and use it to poison people. Unintentional exposure to ricin is highly unlikely, except by ingesting castor beans. However, the agency says if it's made into a partially purified material or refined into a terrorist or warfare agent, people could be exposed to ricin through the air, food, or water.
The only confirmed case of murder by weaponised ricin is the 1978 death of Georgi Markov, a Bulgarian writer and journalist who lived in London. He died after being attacked by an unidentified man with an umbrella. It was later discovered that the umbrella injected a pellet containing ricin.