US-based Wyeth has become the latest of the large pharmaceutical companies to tighten the focus of its early stage drug research
US-based Wyeth has become the latest of the large pharmaceutical companies to tighten the focus of its early stage drug research.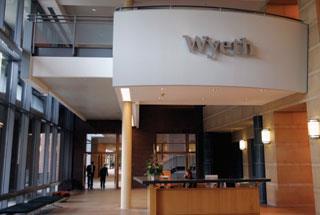 The company announced that it will now concentrate its drug discovery efforts in just six therapeutic areas - oncology, central nervous system, vaccines, musculoskeletal, metabolism and inflammation. It is also halving the number of diseases being researched, to 27 from about 55.
'We have the same research budget, which is in the region of $2.7 to $3 billion [?1.8 to ?2 billion], but rather than focusing on 14 disease areas we will go after six,' says Evan Loh, the company's vice president of clinical R&D and one of the architects of the restructuring exercise.
The move comes against a backdrop of declining profitability at Wyeth as it copes with the loss of patent protection on big brands including gastrointestinal drug Protonix (pantoprazole), as well as delays to some important late-stage projects, such as its Alzheimer's disease treatment bapineuzumab.
Small is beautiful
Wyeth's more tightly focused research programme mirrors similar efforts at GlaxoSmithKline, Pfizer, Bristol-Myers Squibb and Eli Lilly, who have all adopted an approach that allies small, focused R&D units with large-scale capabilities in clinical development, sales and marketing, and distribution.
It will take a number of years to see if this strategy can solve the industry's problems, with a dwindling number of new products launched every year.
Like many other big pharma companies, Wyeth is pulling out of the 'primary care' sector: those drugs prescribed by primary-care physicians. Therapeutic areas that have been cut include hormone-based drugs such as contraceptives - traditionally a key focus for Wyeth - as well as hepatitis C, transplant rejection medicines, and cardiovascular treatments. Last month Pfizer also announced it would stop its early stage cardiovascular research (Chemistry World , November 2008, p16).
The trend suggests that many diseases handled in primary care, such as hypertension, will in future be treated by generic medicines unless small biopharmaceutical players step forward to work on innovative therapies.
Instead, Wyeth and other pharma companies are hoping to boost profits by maintaining research in speciality areas such as oncology. In the long term, companies are pinning their hopes on personalised medicine, where drugs are tailored to patients' genetic makeup as well as their disease.
Raising the bar
Wyeth's announcement comes under the banner of Project Impact, a major restructuring effort aimed at saving $1 to $1.5 billion in costs over the next few years. But Loh emphasised that the R&D budget and overall staff numbers would not change, though there would be some hiring and firing. Centres of excellence will be built around the new discovery areas - for example, the company's cancer group in New York will be bolstered, while metabolic and inflammation research will be centred in Cambridge, Massachusetts. Compounds already in development but outside the new core areas will be carried to their next milestone, before a decision is taken about what to do with them.
'The operating environment for pharma is changing with regards to changing regulatory hurdles and new payer demands,' Loh told Chemistry World . 'That has driven a need to increase the depth of research in specific therapeutic areas to further innovation and broaden our technology base.'
Loh cites a recent judgement on the company's renal cell carcinoma drug Torisel (temsirolimus) as an example of payers' more exacting standards. Trials showed the drug improved survival, a benefit not available two years ago, Loh says - but in August, the UK's National Institute of Clinical Excellence (Nice) ruled that the treatment should not be recommended for use on the National Health Service. 'The standards that we set ourselves internally for productivity and quality will have to be higher to meet external demands,' he concludes.
Phil Taylor