Patricia Fara
Oxford University Press
2017| 352pp | £18.99
ISBN 9780198794981
Buy this book from Amazon.co.uk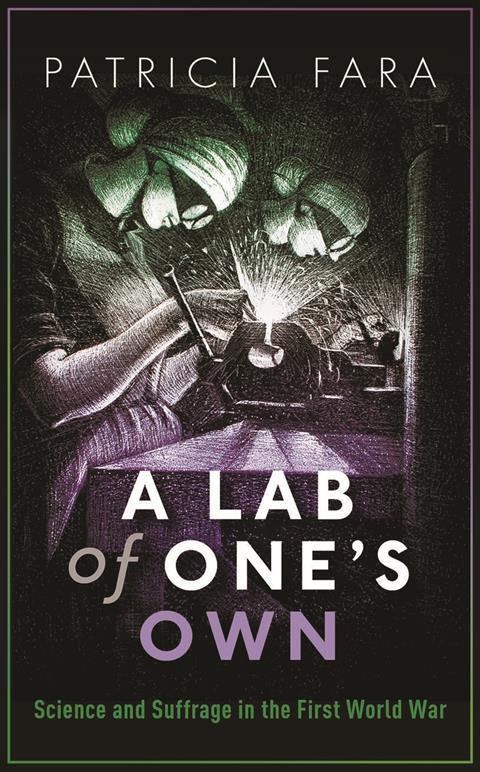 Virginia Woolf's feminist essay A room of one's own discussed the challenges faced by women as writers of fiction in the early 20th century. A lab of one's own focuses on female scientists around the same time. I'll confess that while I was aware of the plight of universal suffrage I was ignorant to the struggles female scientists faced 100 years ago. For so many years they were kept in the dark; not paid equally; not admitted into professional bodies or onto academic boards; and not allowed to graduate or publish work in their own name. Far fewer records exist of women's contributions to science and technology compared with the many documents concerning their male counterparts.
I happened to start reading this book on the UN's International Day of Women and Girls in Science, a global celebration that saw female scientists around the world sharing their achievements on social media. As I read I was shocked to discover the lack of representation of female scientists over the past century, and even more so as I witnessed the very opposite in vivid technicolour online.
In A lab of one's own Patricia Fara, a lecturer in the history of science, carefully unpicks the complex societal influences of the pre-war culture. She examines the life changing effect the first world war had not just on the soldiers who fought in the trenches, but on the country managed by the equally brave women left behind. It is to Fara's credit that she considers the changing landscape for women scientists in a wider context, while drawing on individual stories of both famous and lesser-known scientists. I especially enjoyed discovering how two chemists, Ida Smedley and Martha Whiteley, overcame prejudice and successfully petitioned for the admission of women into the Chemical Society.
One hundred years after the tide of women's suffrage turned, Fara shows us the importance of recognising valuable scientific contribution equally in today's world. This is an essential read for any scientist seeking to understand their potential.