Biocatalysis: biochemical fundamentals and applications
Biocatalysis: biochemical fundamentals and applications
Peter Grunwald
London, UK: World Scientific Books 2009 | 1052pp | ?91.00 (HB)
ISBN 9781860947445
Reviewed by Paul Dalby
When humans first experienced the effects of fermented fruit pulp, the revolution in biocatalysis had unwittingly begun. The industrial application of biocatalysts now include food processing, fabric treatments for the fashion industry, paper pulping, waste treatment, bulk chemical synthesis, and the manufacture of high-value pharmaceutical intermediates. The 'green appeal' of biocatalysis for chemical synthesis is creating renewed interest and should capture the minds of a new generation of students.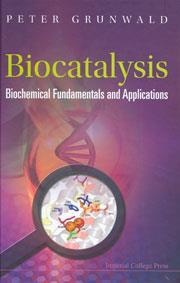 Biocatalysis: biochemical fundamentals and applications is a welcome addition to the field, and sets out its stall early by suggesting that biocatalysis should feature in all chemistry curricula alongside traditional synthetic organic chemistry. With that aim the book provides chemists and biochemists alike with the fundamentals and applications of biocatalysis.
Treatment of enzyme kinetics and mechanism is rigorous, stretching beyond most undergraduate biochemistry courses. At the heart of the book is a chapter on the structure, function and application of enzymes, subdivided by the six enzyme classes. Each thoroughly describes enzyme examples and their synthetic capabilities, mechanisms, protein structures, reaction schemes, and kinetics that impact on their application.
The examples focus on the increasing range of chemical transformations available, while broader industrial applications (eg cheese-making, paper pulping etc) are left to the final few chapters. This is in keeping with the synthetic chemistry focus that would appeal most to biochemistry and chemistry students.
I particularly enjoyed the broad review of enzyme and metabolic pathway engineering methods, and also the more left-field uses of catalytic antibodies and nucleic-acid catalysts, but missed having a section on biocatalytic process engineering such as reactor design and scale-up.
For biocatalysis to become more widely used, scientists and engineers must learn to integrate their approaches. However, the book will complement existing process engineering texts for biochemical engineering or biotechnology students.