R C Ropp
Elsevier
2013 | 1187pp | £275
ISBN 9780444595508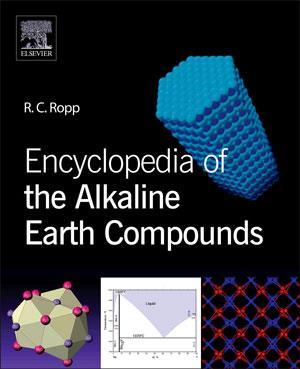 This book provides an extensive overview of inorganic alkaline earth compounds. It is a massive tour de force, summarising on over 1000 pages the wide variety of alkaline earth metal inorganic species.
On one hand, the book provides exquisite, minute detail on the compounds and chemistry reported. But on the other, further insight is made very difficult (requiring further literature study) by the very limited amount of references provided. I consider this the major flaw of the book. This book truly is a desk reference. It declares that its targeted audience is students and researchers: those will use the book as reference material, not as a means to learn about a new subject area. And this is certainly true, as too much detail is provided to obtain initial, non-specialised insight into this subject area.
Some areas of concern are that equations are not always balanced and the picture quality is occasionally poor. This is a difficult criticism to make, as a single author has accumulated this massive amount of material, including the graphics, but for future editions editorial assistance could easily address this. Along with this criticism, I think the book would be significantly enhanced by improved figure legends. For example, for some figures no key is provided regarding the colour scheme used. In another instance, one has to scan through the text on the page to figure out what is shown in the equation. This is a complaint throughout the book and by no means limited to these examples.
Purchase Encyclopedia of the alkaline earth compounds from Amazon.co.uk