Science Gallery Dublin, Trinity College Dublin
Open until 9 February 2020
Free entry
Further information: dublin.sciencegallery.com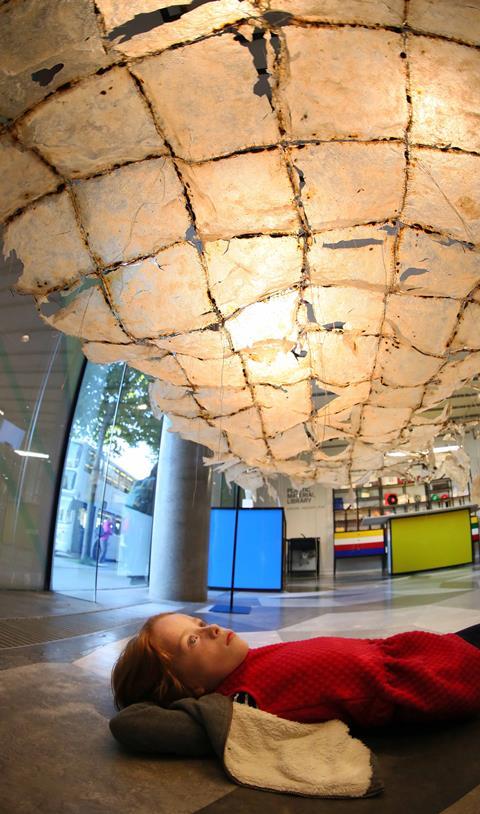 This exhibition wrestles with the conundrums of plastic– cheap to make, expensive to dispose of; it can last forever, but is often used only once.
The first display here unashamedly celebrates plastic's properties: durable, mouldable, heat and water resistant and non-corrosive. The most eye-catching item close to this Plastic Material Library is a tricycle made from prefabricated sheets of recycled plastic from Mexico City. It shows the potential of plastic re-use.
Next up, winning out in the yuck stakes, are assorted items of fishing gear made from human hair collected from London salons. For me, it illustrates that what's possible is not always a real-world solution. The streamlined processing of petrochemicals into plastics, perfected over decades, wins out moneywise, its complexity illustrated in a flow chart for more geeky visitors.
Upstairs, I am confronted directly by plastics' ubiquity in my own life. A gallery moderator in high vis jacket stands behind an official desk, armed with a question checklist. 'Do you have any plastic objects in your pockets? Have you come into contact with PVC in the past two weeks?' It evokes a future where environmental checkpoints bar some people from entering a plastic-free zone. It's a fun concept, with visitors mostly admonished with 'Entry denied' stamped with gusto on their form.
Nearby, stacks of plastic water bottles feature warning labels, akin to those on cigarette packs. I found this surprisingly impactful. Around 5.25 trillion pieces of plastic pieces slosh around our oceans and 8 million pieces enter every day. Such factoids are accompanied by emotive images such as sea turtle enmeshed in plastic rubbish. It contrasts with the next exhibition space that showcases innovative medical uses of plastics. One intriguing display is an initiative to build a digital library of low-cost medical equipment that can be 3D printed.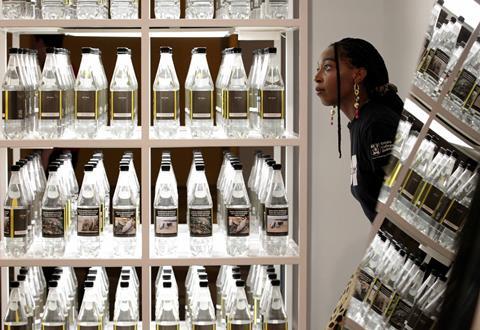 The ubiquity, utility and the scale of production make plastic disposal a hugely challenging issue. Few if any answers are hidden in this exhibition, but that's not the point. Plastic disposal requires a multipronged approach from business, consumers and especially governments. Woebegone, nihilistic defeatism would be too easy, and Plastic purposefully avoids catastrophising. The exhibition often strikes an optimistic note, skirting on promotional, but does enough to poke even a cynic into contemplation.
Plastic will embark on a mini-tour of Ireland after its Dublin run, taking in Wexford, Galway, Letterkenny and Drogheda.
Correction: The loction of the plastic tricycle was clarified on 22 November 2019.