Marco Tedesco
Headline
2020 | 160pp | £14.99
ISBN 9781472274250
Buy this book on Amazon.co.uk
Buy this book on Bookshop.org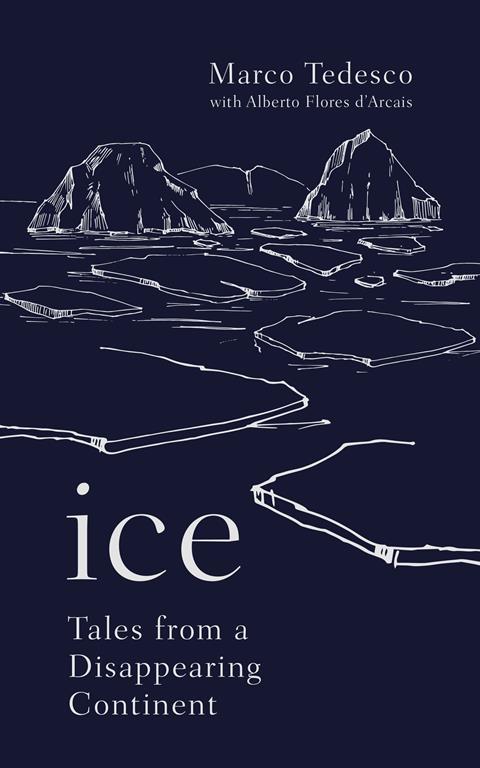 I've always had this idea of how amazing it would be to go to the Arctic or Antarctic on a research expedition. Spending a few weeks in a small group surrounded by the region's never-ending whiteness, completely unspoiled, isolated and away from hectic city life. But then I remember how much I hate being cold and how scary it sounds being days away from the nearest medical facility, and I think maybe I'll just stay put.
In Ice, Marco Tedesco helped me get a bit closer to understanding that experience by describing a day on a research expedition to a remote part of Greenland. Waking up in a hot tent – because of course, with 24-hour sunlight during the arctic summer, your tent stays warm – he outlines the challenges of daily life in Greenland: putting on multiple layers of clothing, drinking your soup before it turns cold, packing up every item before bed so the Arctic wind doesn't blow it away. And more importantly, the challenges the region faces from climate change and the hardships faced by the local population.
At only 160 pages, Ice is a short and incredibly interesting read, full of detailed descriptions of both the landscape and the geological phenomena Tedesco and his colleagues are studying. Throw in polar camels, Inuit legends and tales of intrepid Arctic explorers, and you've got a really enjoyable book.
Tedesco has a penchant for elaborate, poetic narrative at times, describing the horizon at one point as 'majestic, yet motionless, aware of its own vastness and strength, but with no need to flaunt it'. While I can understand a place like the Arctic evoking such descriptions, for me they clash with the factual, scientific nature of the book, often bordering on cheesy, and taking away from the reader's enjoyment.
That said, Tedesco sells Greenland as an amazing and beautiful place, while also highlighting the dangers mass tourism would bring to the Arctic – I really enjoyed reading about it, but I think I'll leave visiting to the researchers.