Robin Ince
Atlantic Books
2018 | 288pp | £16.99
ISBN 9781786492586
Buy this book from Amazon.co.uk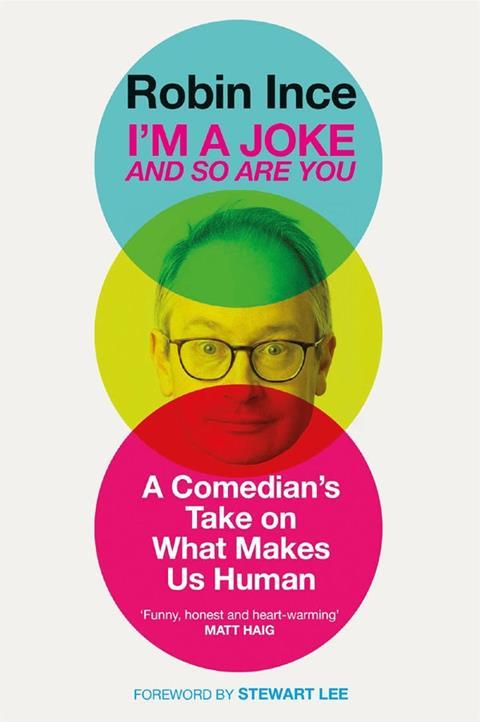 In I'm a Joke and So Are You Robin Ince explores the mind of the comedian through his own experiences, conversations with other comedians and scientists.
Well known for skirting the boundaries of science and comedy in BBC Radio 4's The Infinite Monkey Cage, appearances at the Blue Dot festival and all manner of science-themed gigs and events (including on one occasion a Royal Society of Chemistry conference) Ince has plenty of friends who are scientists. He taps into their expertise to try and explain what makes comedians – and the rest of us – tick. The science is written clearly and concisely, and with more understanding than perhaps he gives himself credit for.
This book starts at the beginning, with childhood. Is the urge to be a funny caused by a single incident in childhood? Or is it a inherent quality, that some are born with the desire to entertain? The responses are mixed – Eddy Izzard attributes his urge to perform to losing his mother at an early age, while Jenny Eclair maintains that she became a comedian from the wonderfulness of her own childhood. There's no clear consensus on what makes someone want to get up on stage and make people laugh.
We move onwards, from brain scans (would you accept the offer of an MRI from a man you met on a train?) through imposter syndrome and feeling like a fraud, to the improper thoughts that tempt us, ending up with the tough subject of death. Ince talks about his personal experiences with grief and explores the role humour and comedy can play in helping us cope with the darker parts of life.
Parts of the book are hilarious, parts of it heartbreaking. Ince expertly interweaves observations from well known names in comedy and science with long autobiographical sections that delve into some of the traumas, fear and anxieties that underlie his performance. This book is very, very honest, which is perhaps linked to the urge to overshare on stage that Ince confesses to. This makes it easy to devour, and a real pleasure to read.