Gemma Milne
Robinson
2020 | 336pp | £14.99
ISBN 9781472143662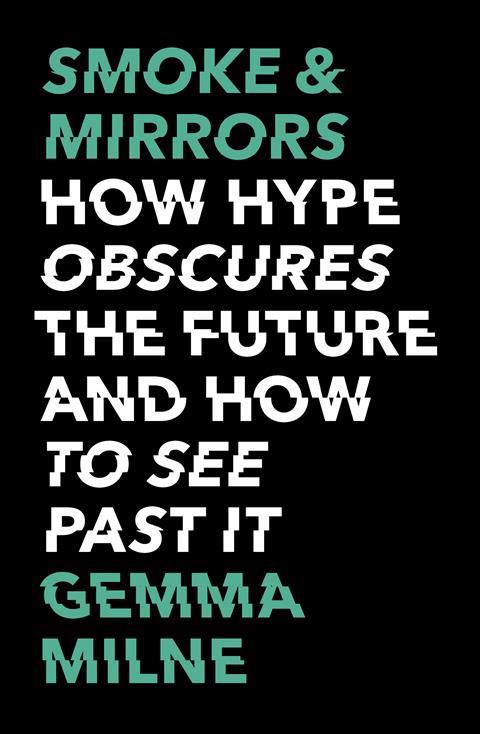 We've all seen the news stories about lab-grown meat. It's often heralded as a solution to the environmental issues associated with rearing livestock. But there are huge challenges in terms of cost and upscaling production – the largest bioreactors in which muscle cells can grow are currently only big enough to feed around 10,000 people a year. So is synthetic meat really going to make an impact as we try to address the world's climate crisis?
Perhaps – if we really want to address greenhouse gas emissions and land-use concerns – we should pin less of our hopes on technology saving us, and pay more heed to the consumer choices and funding structures that promote particular types of agricultural practice.
Smoke & Mirrors – Book Club video
Smoke & Mirrors features in this month's Chemistry World Book Club Podcast, which this month also comes as a video. You can see Katrina Krämer, Jamie Durrani and Jen Newton discuss the book here:
In Smoke & Mirrors, Gemma Milne explores nine different areas of science and technology, covering everything from cancer treatments to quantum computers. Each chapter gives us an overview of challenges facing a particular field and the latest advances within it. We learn about the companies and funding bodies that are driving this innovation. The whole point is to make us realise that behind each exciting new discovery there are bigger questions – fundamental issues that we the reader need to help answer.
Computer–brain interfaces is a growing discipline, attracting media headlines and huge sums of financial backing. Who should control regulations here? Governments? Academics? Elon Musk? Can we allow investors to dictate how new technologies are developed and used or should we, as consumers and responsible citizens, take more interest in shaping our future world?
Smoke & Mirrors is well researched and Milne obviously knows her stuff. She has helped identify promising technologies for venture capital firms and advises the European Commission on its science funding programmes. Her understanding of what's involved in tech transfer really helps inform the book.
I found the chapter on batteries particularly interesting. Energy storage is key to powering our digital world, but it comes at a social cost. Milne illustrates the huge moral quandary raised by this technology for investors, governments and consumers alike. With a thorough analysis of the sector's supply chains, she offers some stark realism about the impossible balance for climate, human rights, geopolitics and economics at play.
This is a really interesting read and definitely thought-provoking. It shines a spotlight on issues that are all too frequently left out of the narrative around overhyped technological innovation. For those working in science communication and general tech lovers alike, this book will certainly open your eyes to some important questions.
This book features in our book club podcast, which you can listen to here.