Sharon Weinberger
Knopf
2017 | 496pp | £25.00
ISBN 9780385351799
Buy this book from Amazon.co.uk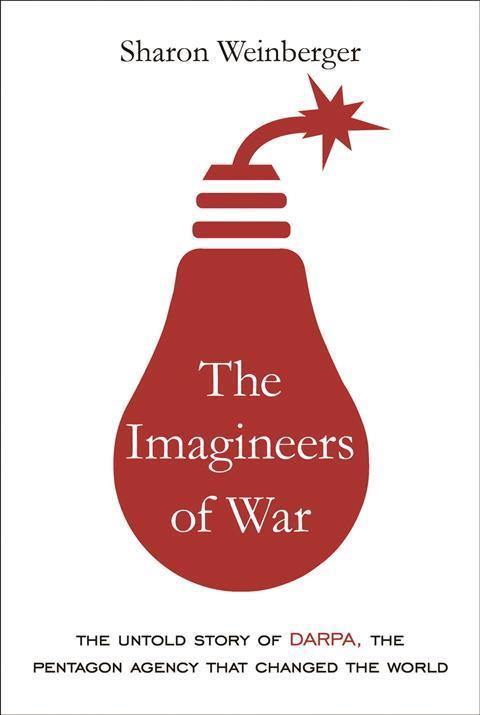 The imagineers of war is the latest book by American defence and intelligence journalist Sharon Weinberger, covering the history of Darpa – the Pentagon's infamous Defense Advanced Research Projects Agency. Founded in 1958, the agency's creation was part of the Eisenhower administration's response to Soviet Russia's launch of Sputnik. The president's scientific advisors were clear that the US needed to started imagining tomorrow's weapons today and, as Weinberger illustrates in great detail, the scientists employed by the agency have done exactly that, albeit with wildly varying degrees of success, ever since.
The book presents a chronological history, from Darpa's initial interests in the space race and nuclear weapons, through to its present day focus on anti-terrorism and counterinsurgency. Particularly in the early part of the book, the characters of several key players in this history of blue-skies thinking weaponry really come through. Weinberger's portrait of William Godel – an early deputy head of Darpa and a proponent of asymmetric warfare, including the use of notorious defoliation chemical Agent Orange during the Vietnam war – is a particular strength. As is the story of the Jasons – a 1960s super-group of young physicists that included Murray Gell-Mann – and their idea of draining the Great Lakes to create the energy to start a massive nuclear explosion.
Weinberger's meticulous research into such a clandestine organisation is impressive. As she details in her note on sources, unlike other secret agencies, Darpa does not memorialise its own history. The information presented in the book is by necessity a complex picture woven together from in-person interviews, archive sources, and Freedom of Information Act requests. The volume and depth of detail will certainly appeal to those already well-versed in 20th century military history, but for the more general reader it might become difficult to keep track of the code names of projects and the exploits of scientists whose story is told over only a few pages.