Geoffrey Ozin and Mireille Ghoussoub
University of Toronto Press
2020 | 280pp | £26.99
ISBN 9781487506360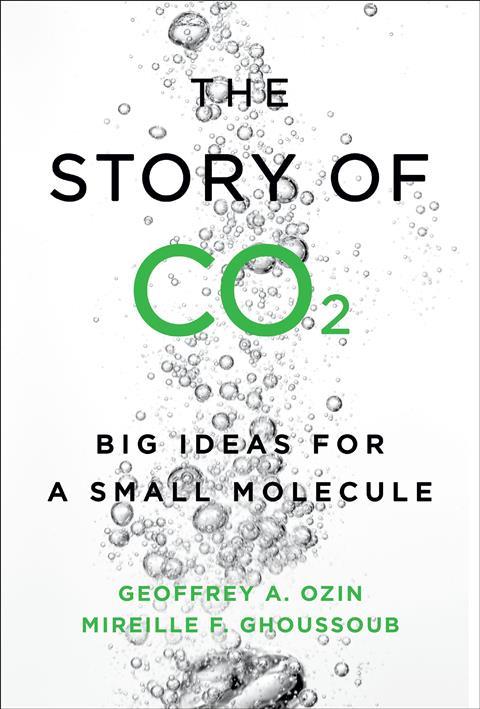 Buy this book on Amazon.co.uk
Buy this book on Bookshop.org
The Story of CO2 explores not only the science behind climate change and global warming as well as how we can make better use of technology to help combat it, but also the political and social aspects surrounding these topics. The book reminds me of a textbook, which allows for easy navigation. But unlike so many textbooks, the well written prose perfectly complements the concepts discussed. Once I picked the book up, I just couldn't put it down, which is not something I can say of any textbook.
The authors talk about how vital outreach and science communication is in the fight against climate change, with this book being a perfect example of good science communication. The chapters are well designed, each having key takeaway messages. Handy definitions along the way to allow those that may not have had an extensive science education get the most out of the book. There's just the right amount of images and figures to nicely compliment the text. The overall design of the book means that it is accessible to all, no matter your background.
You can feel the authors' passion for the topic through the pages, which somehow makes every titbit of information jump out of the page – whether it be the number of gigatonnes of CO2 we need to remove form the atmosphere to ensure that warming increases by no more than 1.5°C or the sheer amount of resources required to produce something so seemingly simple as fertiliser.
I thoroughly enjoyed learning more about how we, as chemists, can have a positive impact on our environment. I see this book as a call to action for all scientists, as we all have a responsibility to share our understanding and knowledge to dispel any misinformation that we may encounter. If you only read one book about climate change this year, make it this one.