John Mills
Quartet Books
2017 | 252pp | £25.00
ISBN 9780704374355
Buy this book from Amazon.co.uk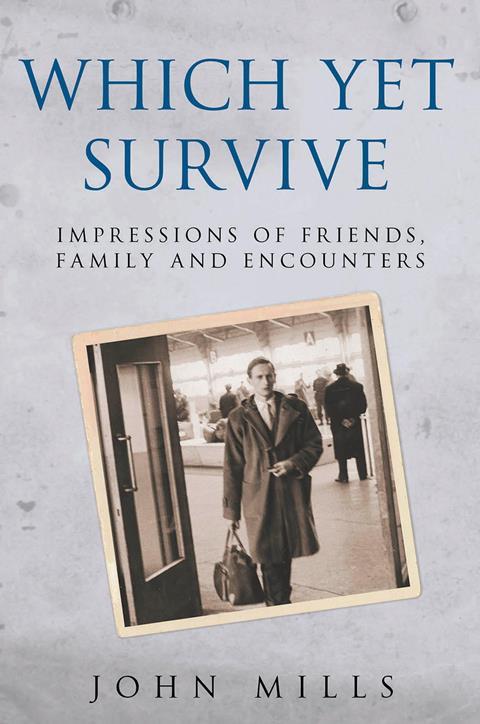 When I picked up Which yet survive to review I wondered why a person might read the memoirs of someone they've never heard of. Usually people read this type of book because it was written by someone famous they admire, whose life they want to know a little more about. I'd never heard of John Mills.
What attracted me to the book however, was the author's love of travel. As an avid traveller myself I was intrigued to find out what some of the countries I've been to were like to visit decades earlier, before the conveniences of air travel and the internet. I was also intrigued by what it was like to study chemistry during the 1940s and 50s and how Mills' experience would be different to mine.
Thanks to his diaries and his mother's photos, Mills' account of his life is detailed and interesting. Called up for national service in 1946, he was stationed in Singapore, Rangoon and Colombo before returning to the UK for his chemistry degree and subsequent employment as a chemist at the national gallery. Mills spent time working in both the US and Mexico before finally settling back in London until his retirement. In between his fascination for paintings and restoration he developed an interest in oriental carpets, and went on to become an expert on those as well.
Mills describes the various stages of his career, interspersed with anecdotes about his friends and family, as well as his numerous trips around the world whenever he could take time away from work. By the end of the book I felt as though I knew him and his friends, many of whom are well-known artists and writers.
If I had one criticism I'd ask for more detail about Mills' travels and less about carpets and paintings; but as a scientist, it was fascinating to hear about a career with its roots in chemistry that took such a different direction to what most of us have experienced.
I'd thoroughly recommend Which yet survive, not just as a lover of science and travel, but also as an insight to what it was like to grow up during the mid-20th century, and to explore the world without the modern conveniences we are all so accustomed to. I often wonder why people bother to keep diaries about their day-to-day lives, but I'm certainly pleased that John Mills did.