Pioneering work by small and medium-sized enterprises (SMEs) will feature prominently at this year's Chemistry Means Business event in London but the Royal Society of Chemistry, the organisation behind the showcase, is warning a lack of clarity over Brexit could be threatening the industry's agile innovators.
From smart dressings that change colour when they detect infection and a new self-testing kit for renal and rare disease management to breathable waterproof jackets and cereal straw punnets that help keep fruit and vegetables fresh for longer, the event at the QEII centre, London, UK, on 15 October 2018 is a showcase of some of the most exciting innovations in the chemistry and pharmaceutical worlds.
The UK has an enviable position as one of the world leaders in this field…to be frank, we risk losing that position

Robert Parker
But the Royal Society of Chemistry says the conveyor belt of ideas could grind to a halt if the UK were to lose access to the funding, data sharing and skills present in Europe after Brexit. SMEs are the least likely to be able to deal with any increase in red tape, where resources are normally targeted at research and development.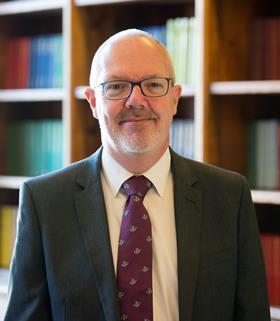 Robert Parker, chief executive of the Royal Society of Chemistry, said: 'Chemistry is extremely important to several business sectors, and innovation is essential within that for growth. In chemistry, as in other sciences, SMEs and university spin-outs are the lifeblood of innovation that drives the industry forward and, as it stands, the UK has an enviable position as one of the world leaders in this field. This is underlined by the recent acquisition of Ziylo, a University of Bristol spin-out, by Novo Nordisk for £623 million.
'To be frank, we risk losing that position. The lack of clarity over the landscape after Brexit is already causing headaches, with these agile innovators struggling to plan for this time next year. At the very least, we need to know how SMEs – half of which have fewer than five employees – can address the prospect of increased bureaucracy and paperwork which could take resources away from the sharp edge of research and development.'
Dr Parker said it was important for the UK's chemistry sector to continue to promote the good work it is doing, and the contribution it makes to the economy.
'Part of what Chemistry Means Business does is promote the value of chemistry to the dozens of sectors it covers, to the wider benefit of the country, Europe and even further afield. The industry needs to continue to come together to promote the benefits of chemistry and show how cross-border cooperation is vital to ensuring we are to be able to continue innovating and building businesses that make a significant contribution to the UK economy as well as the world we live in.'
There are more than 2500 chemistry and pharma SMEs operating in the UK, making up 96% of the sector. Between 2007–13, UK companies received more than £1 billion in EU funding, of which £658 million went to SMEs.
Starting in 2014, the EU's Horizon 2020 programme brings together €80 billion in funding for research and development across all sectors. Between 2014–16, one fifth of all research was being led in the UK, with the country having an input into many more projects.
With the UK currently involved in more than 5622 research projects through Horizon 2020, the Royal Society of Chemistry has published a three point plan it says is crucial to safeguard the sector's leading position.
The UK must continue to work in an uninterrupted full partnership with the European Chemicals Agency (ECHA) from March 2019 onwards, in order to share data that ensures good decisions on product safety, achieve a 'common rulebook', continue with frictionless multiple cross-border transits for chemicals and goods, and avoid unintentional regulatory divergences.
There must be easy movement of scientists between the UK and the EEA. This includes students and the dependents of those who move. The current non-EEA immigration system is not fit for purpose as a replacement for freedom of movement when the UK leaves the EU.
The UK needs to secure associated country status in the Horizon Europe programme for science and innovation – and that programme should continue to focus on excellent research.
Among those companies already benefitting from the UK's access to the EU is Macclesfield company Econic Technologies, which received £2 million of European funding to scale and commercialise technology that offers plastics manufacturers the opportunity to incorporate bespoke amounts of CO2 as a feedstock into more environmentally friendly polymers. Its technology will bring both economic potential to the plastics industry, as well as environmental benefit in the utilisation of 4 million tonnes of CO2 every year.
We need the assurance that our investment in regulatory activities will be relevant and efficient

Rowena Sellens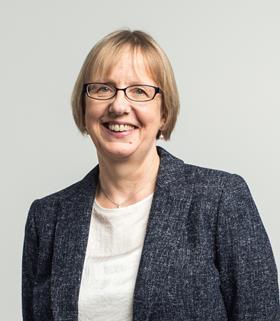 Rowena Sellens, Econic's CEO, said: 'Horizon 2020 SME funding has been a vital part of our commercial engagement by enabling investment in our customer demonstration facility and supporting market activities. Moving forward, we need the assurance that our investment in regulatory activities will be relevant and efficient, not a disjointed bureaucratic sinkhole for resources that will slow progress. Perhaps the most important factor of all is people, and to ensure Brexit will not threaten our ability to both retain our current talented international team, as well as secure relevant expertise in the future.'
The chemical and pharma sector is one of the UK's largest manufacturing exporters, employing 140,000 people directly, and supporting around half a million jobs across the UK.
SMEs with concerns about Brexit can speak to EnterprisePlus, the Royal Society of Chemistry's dedicated service for UK registered companies who are carrying out chemical research and development.

We are an international organisation connecting chemical scientists with each other, with other scientists, and with society as a whole. Founded in 1841, we have an international membership of over 50,000. We use the surplus from our global publishing and knowledge business to give thousands of chemical scientists the support and resources required to make vital advances in chemical knowledge. We develop, recognise and celebrate professional capabilities, and we bring people together to spark new ideas and new partnerships. We support teachers to inspire future generations of scientists, and we speak up to influence the people making decisions that affect us all. We are a catalyst for the chemistry that enriches our world.
View full profile