The Royal Commission for the Exhibition of 1851 brings UK science and industry together through its industrial fellowship scheme. Philip Robinson reports
In 2011, just a few years after his chemistry degree, Jordan Conway and his supervisor Iain Gibson span out Sirakoss from the University of Aberdeen, to commercialise Gibson's bone growth material.
Conway has since developed Sirakoss' first products – granules and a putty used in bone grafts to encourage regrowth, rather than using a patient's own bone – and is eager to broaden the company's portfolio to meet other gaps in the market. But with just a small team and limited resources, there is little time for R&D or staff development.
However, after winning an industrial fellowship from the 1851 Royal Commission last year, Conway now gets to do both.
Providing half of Conway's salary and a generous travel allowance, the fellowship eases the financial pressure on the young company. Conway can now return to the lab to accelerate the next phase of product development, and will gain a PhD in the process. 'We want to develop a load-bearing material,' explains Conway, 'but without the fellowship, it would have been a much longer-term goal.'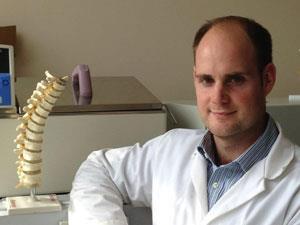 Great exhibitions
Conway is one of just eight people awarded industrial fellowships each year as part of the commission's broader support for science in the UK.
The commission was established to organise the Great Exhibition of 1851, under the chairmanship of Prince Albert. The exhibition brought scientists and engineers from all over the world to London, with an imposing glass and steel showcase constructed in Hyde Park to display their exhibits – the Crystal Palace.
The exhibition was a huge success, but also a rude awakening as the visiting nations outshone their hosts in technology, design and manufacturing. So when Hyde Park's temporary hothouse was dismantled, it left behind the seeds of an idea. With the exhibition's profits, the commission bought a large plot of South Kensington and dedicated it to nurturing culture, education and science. Today, the site crowds with august institutions: The Victoria and Albert Museum, the Natural History Museum, the Science Museum, The Royal Colleges of Art and Music and of course Imperial College.
But supporting UK industry also required direct support for research, and so the commission was established permanently and charged with using the remainder of the funds to 'extend the influence of science and art upon productive industry'.
We don't compromise on our standards; we're unashamedly elitist
Since then, hundreds of scientists have benefitted from the commission's research fellowships. But the industrial fellowships are a more recent addition, explains the commission's secretary, Nigel Williams: 'In 1986, our then president the Duke of Edinburgh suggested we should do more to support industry directly, as Prince Albert had intended.'
The response was the industrial fellowship: up to £80,000 over three years to fund a PhD research project that will create a product or process for a company.
'We're looking for something that's going to make a difference with sound science behind it that will really benefit the company,' says Williams. But while its requirements are few, he emphasises they are stringent. 'We don't compromise on our standards; we're unashamedly elitist.'
Brianna Stubbs, another 2013 fellow, is enjoying an early sabbatical from a career in medicine. Having just completed the preclinical portion of her degree, she is working with the University of Oxford-based company TdeltaS, founded by Kieran Clarke, to develop a sports drink based upon ketone bodies. These are normally the body's energy source of last resort, produced by breaking down fats when the body cannot use glucose. TdeltaS's drink delivers this alternative energy source to people in normal physiological states.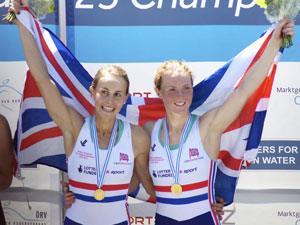 'We have an ester that is part beta-hydroxybutyrate [a ketone body] and part butanediol, which is metabolised into beta-hydroxybutyrate,' Stubbs explains. The drink has already impressed professional athletes, including some 'very successful members of Team GB [at London 2012]'.
A world-class rower herself, Stubbs first joined TdeltaS as a test subject. But with her medical training, and a passion for research, she soon found herself on the payroll. Stubbs' fellowship will allow her to further investigate the drink's effect on metabolism, and hopefully bring the drink to market. 'To have another person doing basic science is a luxury. I get my apprenticeship in research skills, and the company gets the product to market much more quickly.'
Williams points out that the fellowships are particularly suited to these small and medium-sized enterprises (SMEs). 'I'm absolutely delighted that this year we had more SMEs than ever,' he smiles. 'Small firms with high-tech output are the future of manufacturing.'
Simple and personal
Industry-focused PhD students can also apply. James Bannock was already completing a PhD with Andrew and John de Mello at Imperial College London's plastic electronics doctoral training centre when he obtained his fellowship in 2012. Bannock has developed flow chemistry techniques for industrial-scale applications in synthesising quantum dots and polymers.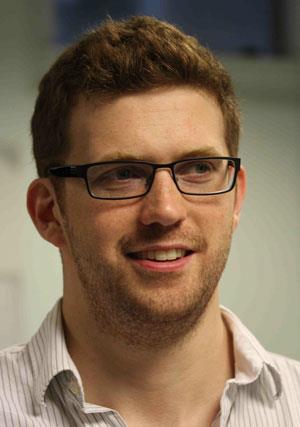 Finding a company sponsor among the group's longstanding partners was easy, he says, and the fellowship's additional funding affords him greater freedom to explore and experiment. 'We've been able to try things out and develop new pieces of kit,' he explains. In fact, his group now supplies polymers for much of the faculty. 'And being able to attend multiple international conferences is quite a benefit,' he adds.
Conway agrees the travel allowance is invaluable. 'For some conferences, the registration alone can be £1000,' he says. 'That's difficult to justify for a small company, but it's only by being there that you learn what the market needs.'
And all three praise the commission's simplicity and flexibility. 'We're very low on bureaucracy,' explains Williams, 'The application process is straightforward and we keep reporting requirements to a minimum. We prefer our fellows to focus on research.'
'It's very personal, and it's very simple,' concludes Stubbs. 'I'd encourage people to apply; if you've got a good idea, they'll support you.'
Applications for 2014 fellowships close on Thursday 24 January