Opportunities abound in Hong Kong, a city where east meets west
Where is it?
Hong Kong is an autonomous territory on the South coast of China, on the East side of the Pearl river estuary. Formerly a British colony, it was returned to China in 1997 following a 'one country, two systems' style of government. As such, Hong Kong has its own government, currency and laws to China.
Most people think of Hong Kong as the bustling city of 7 million people that surrounds its harbour, comprising Hong Kong island and the Kowloon peninsula on the mainland. However, the territory is also home to some 200 islands and the largely undeveloped New Territories, hidden behind the mountains that ring Kowloon.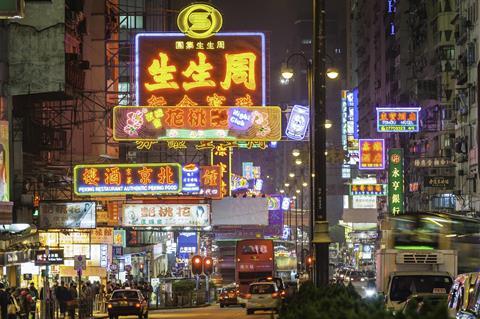 Why move here?
Hong Kong is undisputed as one of the world's greatest cities: a metropolis in the tropics which never sleeps, driving itself forward with a constant hum of energy. An international hub, it has terrific transport links with the rest of Asia, as well as a world-class mass transit railway (MTR) that easily copes with everything the city can throw at it.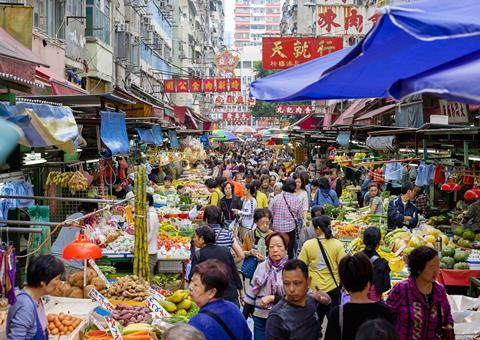 Hong Kong has 20 degree-offering institutions, some of which are among the best in the world. According to the latest QS rankings, the city also boasts four of the top 10 universities in Asia; with the Hong Kong University of Science and Technology and the University of Hong Kong ranking 27th and 28th in the world respectively for chemistry.
The Hong Kong Innovation and Technology Commission has invested heavily in the region's science, and the city's Science Park has clusters focused on biomedical science, electronics, green technology, ICT and material and precision engineering, with shared equipment facilities designed to support three overarching areas: 'smart city', 'healthy ageing' and 'robotics'.
What's the downside?
Hong Kong is a hive – overcrowding is the norm and the concept of privacy is a long-forgotten dream. While there is an energy to it, the 24-hour neon lights and the inescapable weight of bodies on the street can feel claustrophobic, although most quickly adapt to the lack of personal space.
The real problem is finding somewhere to live. Forget about buying – renting is the only option for anyone without substantial savings – and only multi-millionaires can afford a even a modest house. Monthly rent for a small one-bedroom flat in even the less desirable parts of the city is around HK$17,000 (£1750) – and it's not much better further out.
A final problem is the weather. If you're not comfortable with near 100% humidity in 30°C heat throughout the Summer and typhoons in the Autumn, do not apply.
How much will I earn?
According to Payscale, research scientists earn an average of HK$380,000 a year – a wage comparable with most European countries. However, high competition for entry level positions means starting wages can be much lower at around HK$180,000. That prices most graduates out of the city; only look for jobs if you have guaranteed accommodation or can be sure you can afford to live in the territory.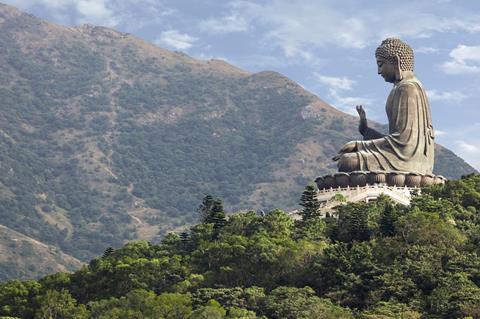 What else do I need to know?
After over 100 years of British rule, Hong Kong still retains close links to its former allegiance. All road signs and menus are in English, and most locals speak the language (even if they pretend otherwise). Visas are also relatively straightforward: a confirmed offer of employment, a degree in a relevant field and no security concerns are usually enough for a favourable application.
Hong Kong is its own territory: many locals do not consider themselves 'mainland' Chinese and will be offended if you say so. Everything in Hong Kong culture is about 'face' and honour, so manners are essential. The idea of 'joss' is also important: a combination of luck, gods, devils and fate all rolled in to one.
Where should I go?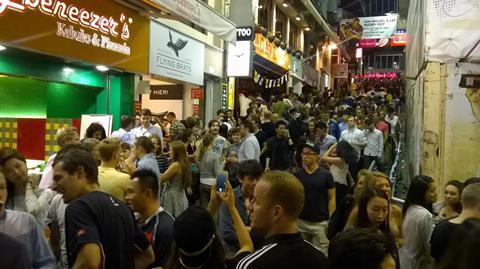 Hong Kong offers something for everybody – no matter the time of day. Early risers should head to one of the city parks to watch the morning Tai Chi, head over to Lantau Island to see largest seated Buddha in the world at the Po Lin Monastery. Those seeking fun are well catered with rival theme parks Hong Kong DisneyLand and Ocean Park, while sun worshippers will enjoy the golden sands and shark-protected swimming of the island's Repulse Bay. And no visit to Hong Kong is complete without a journey to the island's Peak, where you can enjoy the best view of the bustling metropolis.
Hong Kong doesn't quieten down at night. Revellers should head to the steep streets of Lan Kwai Fong on the island for a host of bars, while shoppers should venture along the neon chaos of Nathan Road in Kowloon, before slipping off the beaten path to the Temple Street Night Market – an unmissable stop for anyone seeking a bargain.