There's a lot to like north of the border
Where is it?
Scotland's east coast stretches from the Scottish Borders to Aberdeenshire, flanked by the Grampian Mountains on one side and the North Sea on the other. Three of Scotland's major cities – Aberdeen, Dundee and Edinburgh – are situated along a stunning coastline featuring historic towns, sandy beaches and picturesque fishing villages. The east coast railway line links these cities with regular services running all the way from Aberdeen to London, while airports in Aberdeen and Edinburgh provide both national and international connections.
Why move here?
Aberdeen is Europe's oil capital. Although the North Sea's oil fields are not as productive as they once were, there is still a huge amount going on – Oil & Gas UK estimates that the sector still supports around 115,000 jobs in Scotland. Decommissioning projects and investment in renewable energy are also creating entire new industries with plenty of opportunities for chemical engineers.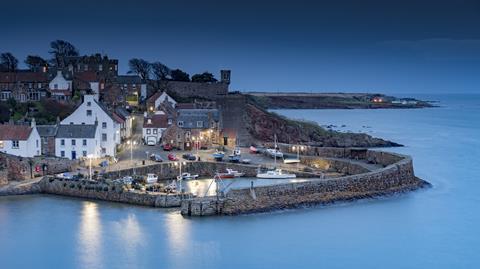 Dundee has a growing reputation as a life science hub, with around 20% of Scotland's biotech companies based in and around the city. More than 4000 people are employed by the sector – a number that has nearly doubled over the past 15 years. The James Hutton Institute (plant and crop sciences), and Dundee University's School of Life Sciences – with its dedicated Drug Discovery Unit – are internationally renowned research centres.
'Life Sciences currently accounts for 16% of the Tayside economy and this is set to rise with an upcoming Tay Cities Deal that should provide accommodation and training to nurture and grow several pending biopharma and medtech spin-outs.'

Mike Ferguson, Academic lead for research strategy, Dundee School of Life Sciences
Capital city Edinburgh hosts several universities and research institutes, and numerous pharmaceutical companies are located around the city. The collaborating chemistry departments at Edinburgh and St Andrews universities (EaSTCHEM) are consistently ranked among the UK's best, and several spin-out companies having formed on the back of research conducted there.
Scotland is known for whisky and elusive aquatic monsters, but it is perhaps most famous for its spectacular scenery. It is, therefore, maybe unsurprising that the readers of Rough Guides recently became the latest group to have voted Scotland the most beautiful country in the world.
What's the downside?
The weather. Scotland is cold and dark. If you value a guaranteed glimpse of the summer Sun, this perpetually driech place might not be for you. While the east of Scotland is slightly less cloudy and noticeably drier that the west, temperatures are typically cooler. Even during the hottest months, average daily maximum temperatures sit below 20°C.
How much will I earn?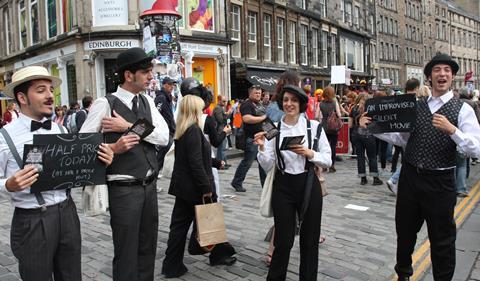 Starting salaries for graduates in Scotland typically range from £20,000 to £25,000, while those entering postdoctoral roles can expect to begin earning between £26,000 to £35,000 per year. The Royal Society of Chemistry's pay and reward survey places the median salary for chemists of all ages in Scotland at £40,800.
Compared with the southeast of England, or other major global cities, the cost of living in Scotland is relatively cheap. House prices are 35% lower than the UK average.
What else should I know?
Scotland has its own legal system and a devolved parliament based in Edinburgh. While many political powers are reserved to the UK government in London, there are slight differences in life north and south of the border. For example, the Scottish government has control over some aspects of taxation and, unlike other parts of the UK, students in Scotland can attend university for free.
Where should I go?
If you're into sports, take a walk up Dundee's Dens Road to visit the grounds of the world's two geographically closest football clubs – Dundee and Dundee United. The historic town of St Andrews is known as the 'home of golf' and with seven courses to choose from, St Andrews Links is the largest public golf complex in Europe. The Cairngorms, the UK's largest national park, boasts five of Britain's six tallest mountains – it's a must-visit for hillwalkers and snowsport enthusiasts.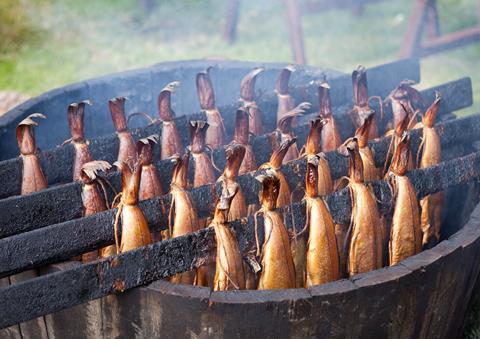 Edinburgh has one of the best restaurant scenes in the UK. The city's Old Town is a UNESCO world heritage site – a higgledy-piggledy mess of buildings and winding alleys built around and on top of each other. While it can seem confusing, the town is packed full of history and dozens of trendy eateries. For something more traditional, take the train to Arbroath and grab yourself a smokie – a salted and wood-smoked whole haddock, granted protected geographical status by the European Commission.
During the month of August, Edinburgh is taken over by the largest arts festival in the world – it's impossible to escape the diverse mix of music, theatre, comedy and more taking place across all of the city's venues. Alternatively, go for a stroll along Dundee's waterfront – a £1 billion redevelopment project has transformed the city, and will be capped off with the opening of the striking new V&A design museum in September 2018.
'I moved to Edinburgh from Sweden just to do my masters and am still here a decade later! The best part is the metropolitan feel and the friendly people. You can go to a high brow cultural event, the local pub, or climb a nearby munro, it doesn't matter: you will make a new friend.'

Therese Bergendahl, Scientist in accurate mass spectrometry, Charles River Laboratories, Tranent